Free Shipping to the U.S.
Personalized State Map Hats
A summer roadtrip. Where you said "I Do." The place you'll always call Home. There are places in our lives that shape our story. Maybe you've been there once, or perhaps you spent part of your life there. Our Vintage Atlas Map designs feature one or more locations that are meaningful to you, blending beautiful geography with your thoughtful, personalized text. We create these designs to take you back to a place and time when you felt alive, and we hope it inspires you to feel this way often.
Eric and Kids at Big Bend National Park  
---
1. Choose a layout and enter your personalization details
With layouts featuring 1 to 5 different atlas locations, you can choose how many special places to include in your design.
2. Review and approve your digital proof
To ensure you love your design before it's printed, you can opt to see a digital proof of your design and request edits before it's finalized for printing.
3. Receive your design within 8-10 business days
Orders are typically delivered within 8-10 business days either 1) after we receive your design approval (if a proof is requested), or 2) after we receive your order if no proof is requested. Upgraded shipping is available on some products.
---
---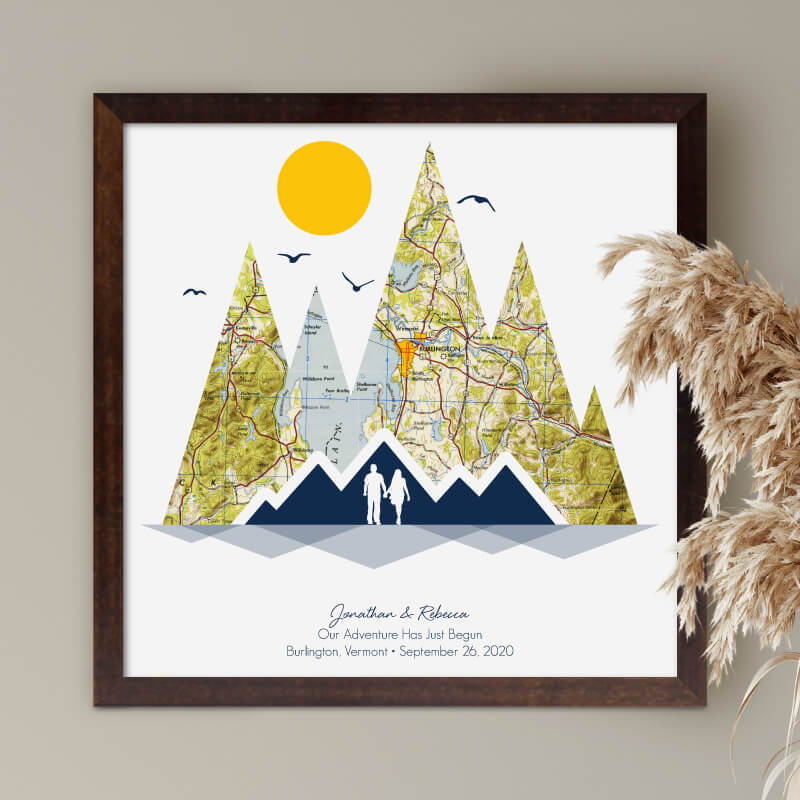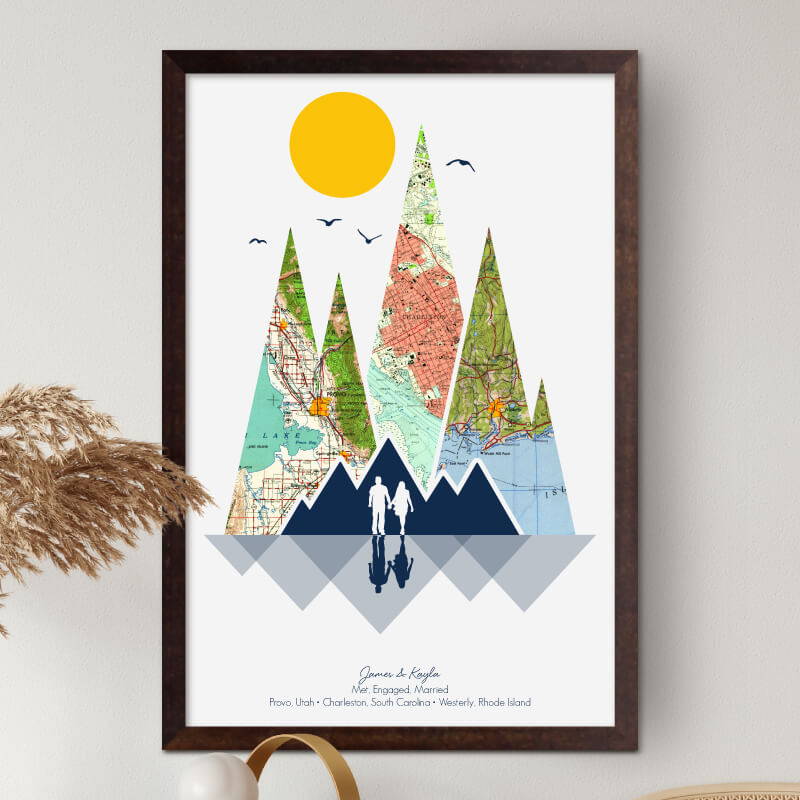 Mountain Atlas with 3 Locations
How We Create Your Design
We start with vintage atlas maps to capture the geography from a place (or places) chosen by you. Next, we work our creative magic to blend your atlas map into a timeless design. Lastly, the design is made truly yours by adding your personalized text - whether it's a name, a quote, or geographical names. All of the text you see in any photo in our shop is customizable just for you.
---
Every time I experience a new place, I discover a new piece of myself. Travel does that for us - wakes us up and forces us to reflect on the life we are living.
It's easy to get into a routine. And for many parts of life, routines are great. Until the routine becomes a rut. And then years can go by in the blink of an eye and we wonder whether we will have time to see the places we want to experience.
We were inspired to design these Vintage Atlas Maps to encourage you to remember the places that make you feel alive, celebrated, and loved. As you walk by the map hanging on your wall, it is our hope you'll feel that way again and again.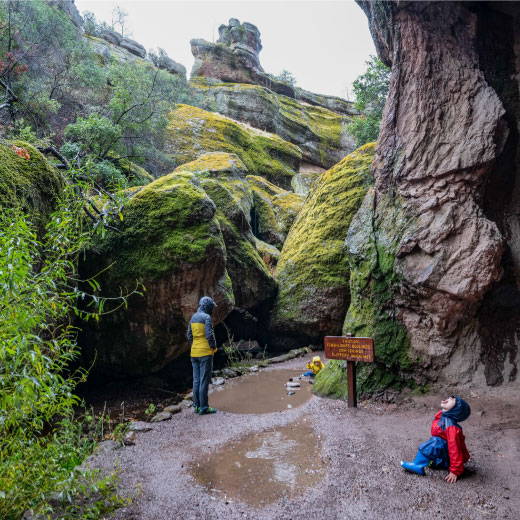 Ashley and Kids at Pinnacles National Park  
Since 2015, we have created thousands of personalized map designs for daughters, sons, moms, dads, grandmothers, grandfathers, brides, grooms, friends, and sisters who have trusted us to create these tangible reminders of the most treasured days and relationships in their lives. For us, this work is our life. We hold your details and stories close to our hearts and work on every order as though we are the customer.