Free Shipping to the U.S.
Your Story. Told with Stars.
We create personalized Star Maps to capture the spirit of a meaningful day. With professional astronomy charting software, we take the alignment of the stars and constellations from a day important to you, and create a beautiful reminder of a magical day, a special person in your life, or even the day you were born.
---
---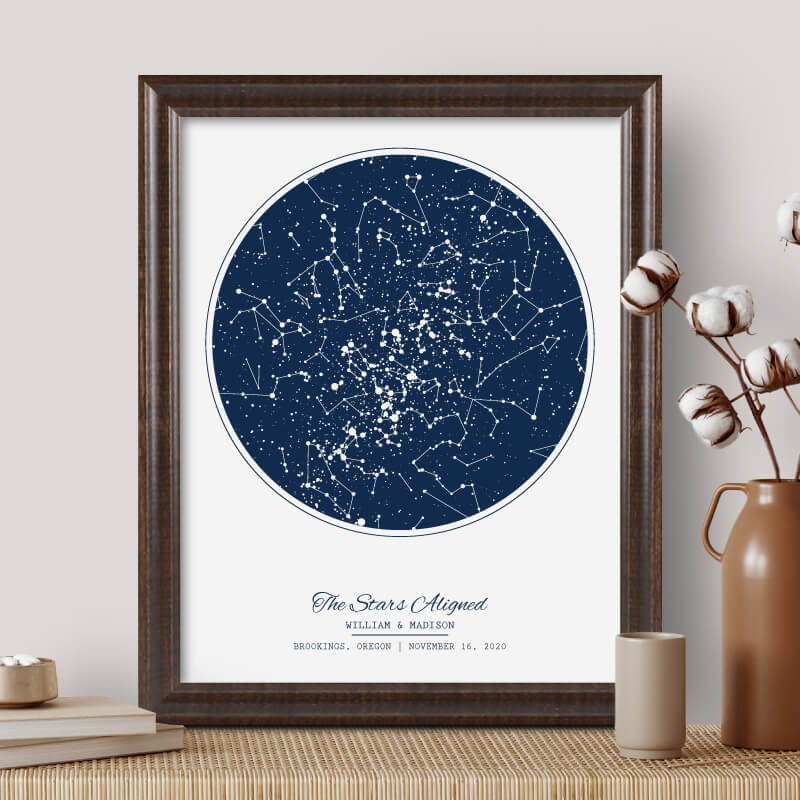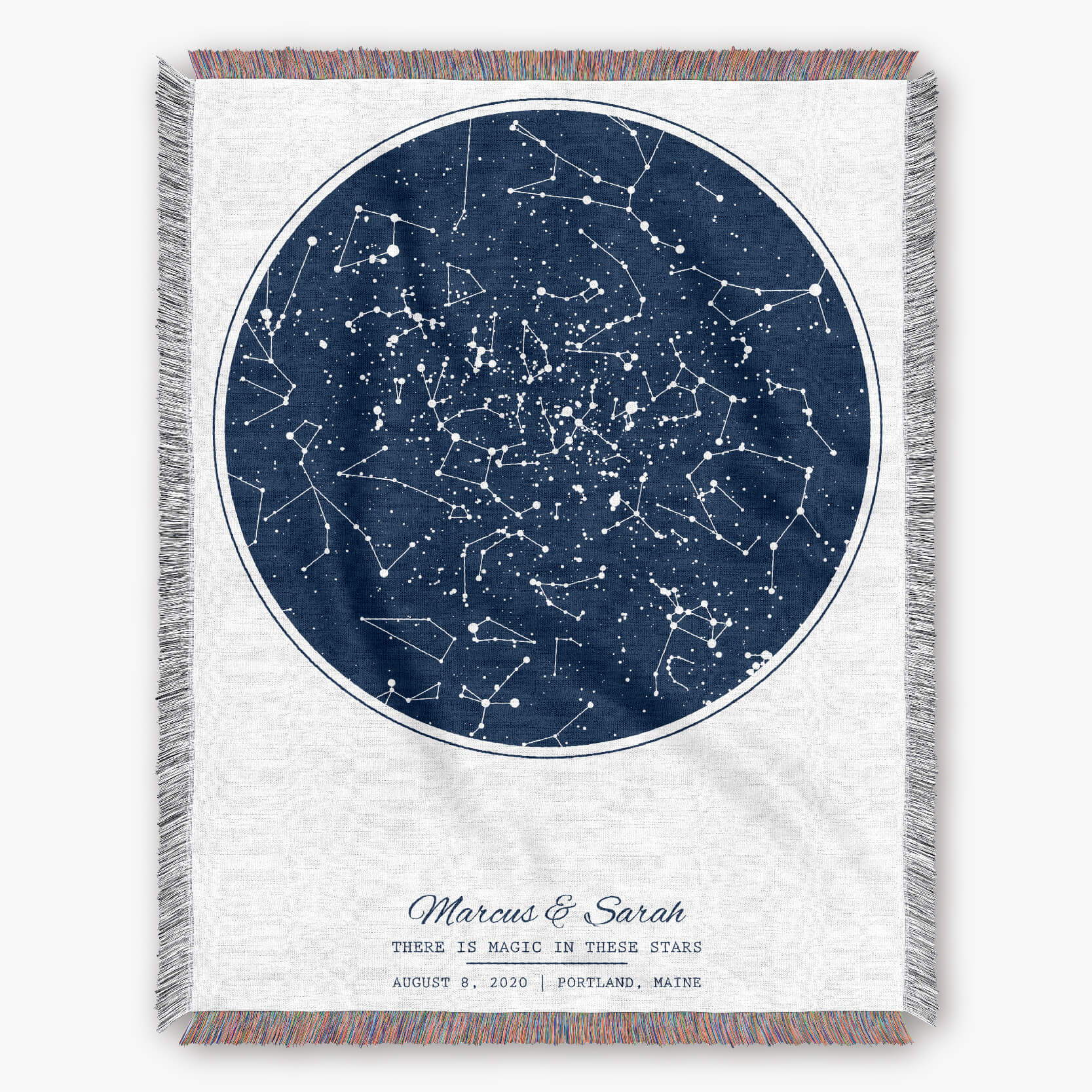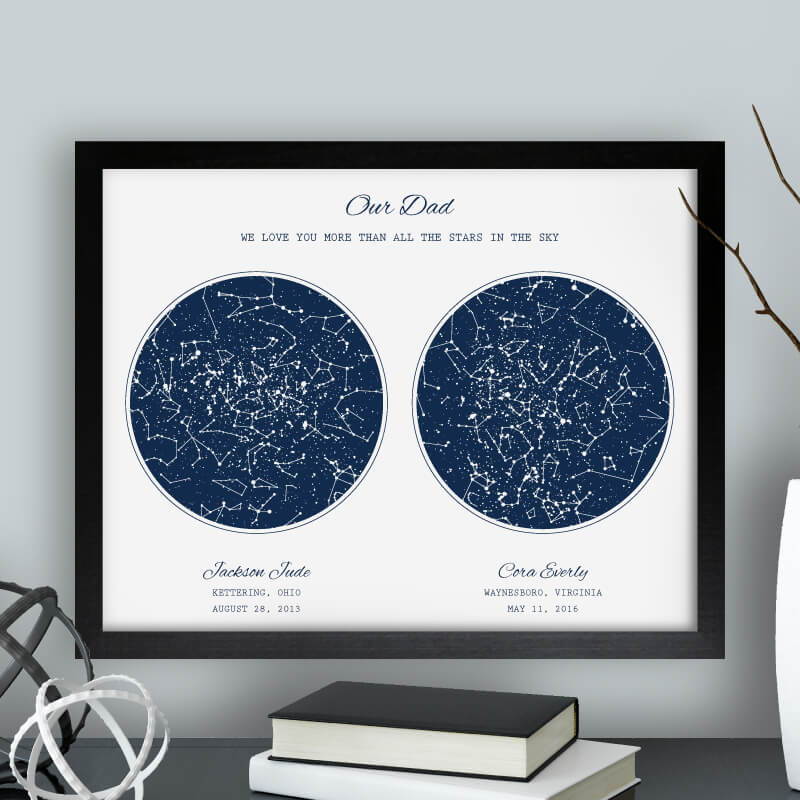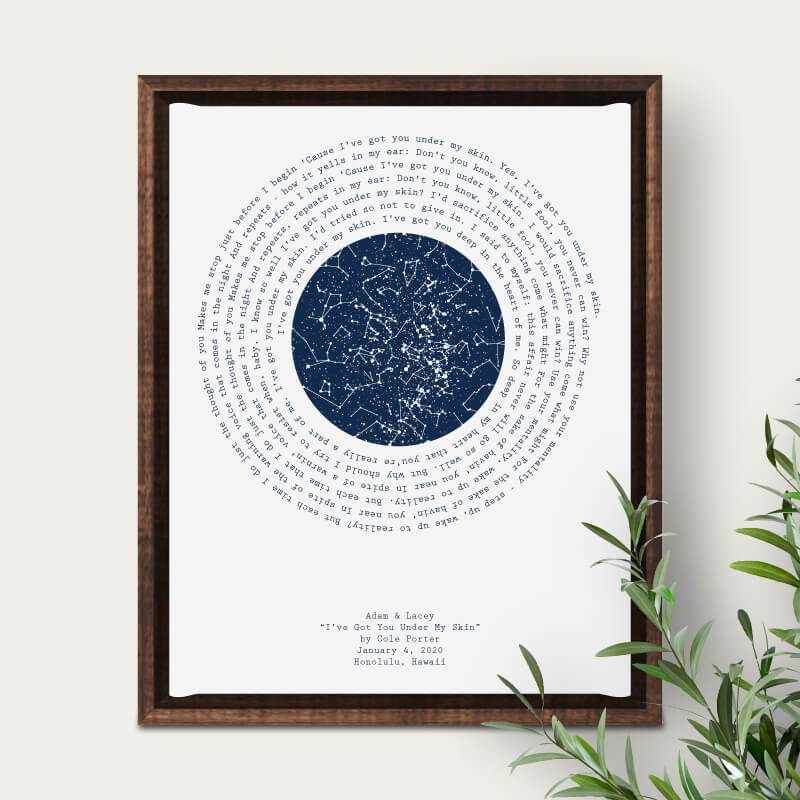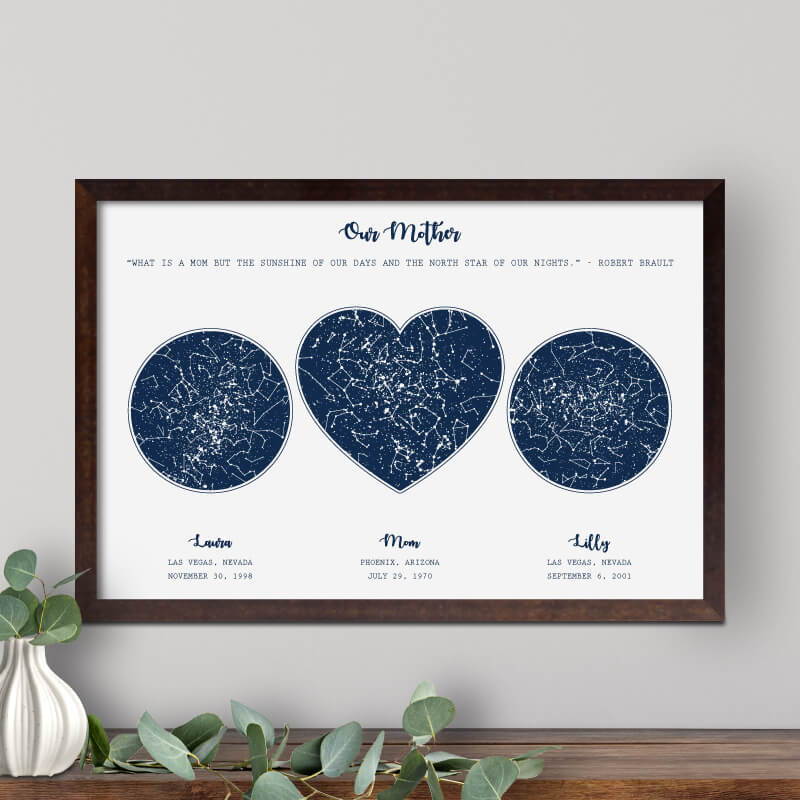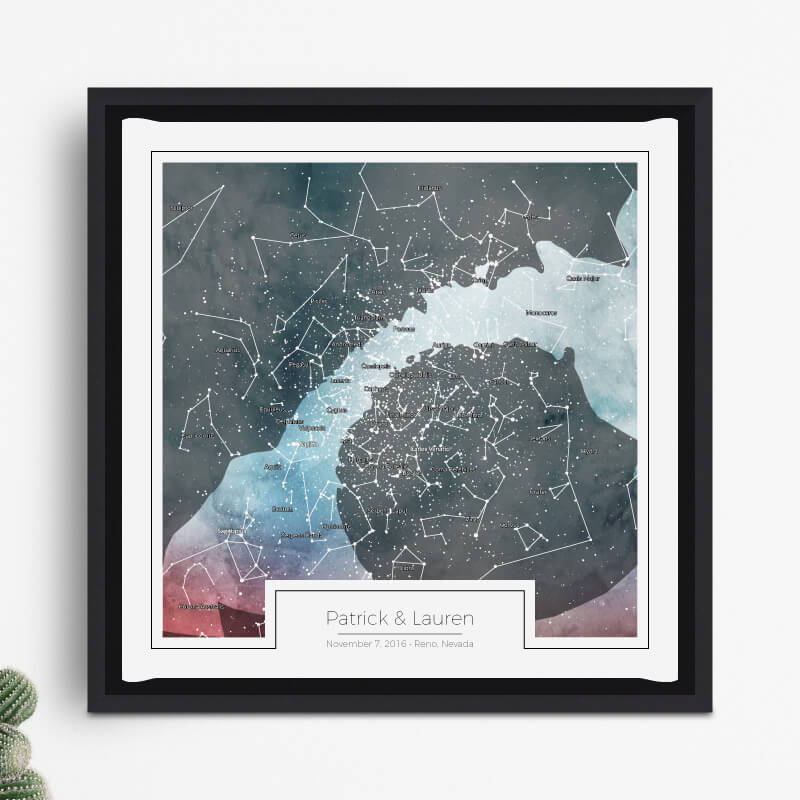 Milky Way Constellation Map - Square Layout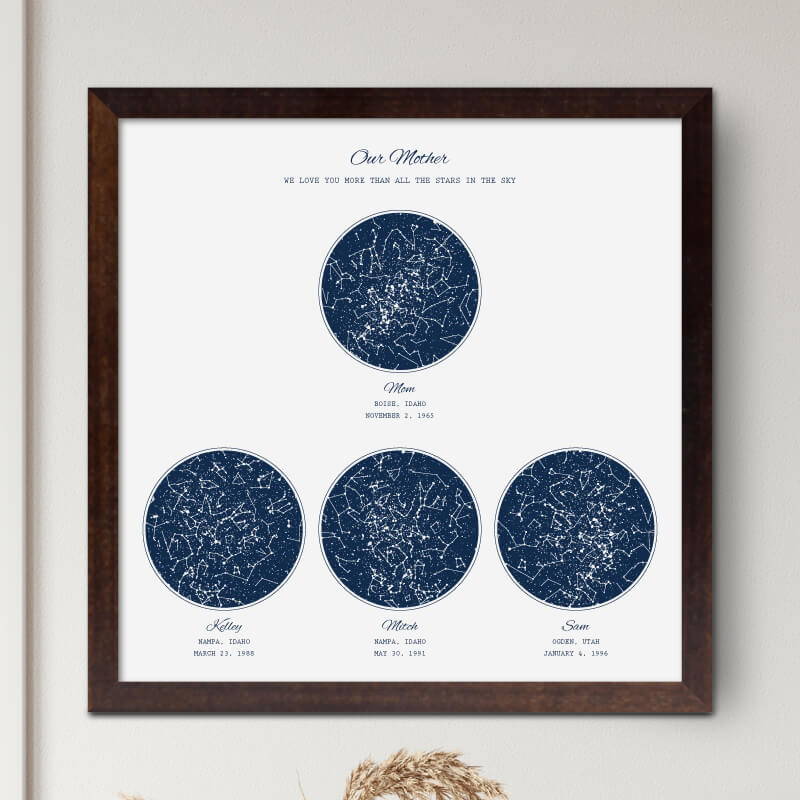 Star Map with 4 Skies - Square Layout
---
1. Choose a layout and enter your personalization details
With layouts featuring 1 to 10 skies, you can choose how many special people or meaningful days to include in your design.
2. Review and approve your digital proof
To ensure you love your design before it's printed, you can opt to see a digital proof of your design and request edits before it's finalized for printing.
3. Receive your design within 8-10 business days
Orders are typically delivered within 8-10 business days either 1) after we receive your design approval (if a proof is requested), or 2) after we receive your order if no proof is requested. Upgraded shipping is available on some products.
How We Create Your Design
We start with professional astronomy charting software to capture the layout of the stars and constellations from a date and location provided by you. Next, we work our creative magic to blend your star pattern into a timeless design. Lastly, the design is made truly yours by adding your personalized text - whether it's a name, a quote, or a birthdate. All of the text you see in any photo in our shop is customizable just for you.
Because star and constellation placement is scientifically predictable, we can use past and future dates to create a design for any occasion or celebration.
---
Passionate About the Stars
Every day tells a story in our journey here on Earth. There are some days we'd like to relive, again and again, and other days push us to look for just a small moment of peace or joy.
I can remember looking out into the night sky during labor with our son, I looked for the stars when Eric and I walked back from our small wedding reception, and after a hard parenting day, I find myself walking outside for fresh air and a peek at the stars.
For me, the night sky provides a blanket of comfort - I feel alive & connected to something greater than myself, and my worries and frustrations are humbled. It is our hope that our line of Star Maps can provide a way for you to feel more alive, connected, and comforted by the things in your life that you find cause to celebrate.
Since 2017, we have created over 37,000 different Star Map prints & blankets for daughters, sons, moms, dads, grandmothers, grandfathers, brides, grooms, friends, and sisters who have trusted us to create these tangible reminders of the most treasured days and relationships in their lives. For us, this work is our life. We hold your details and stories close to our hearts and work on every order as though we are the customer.