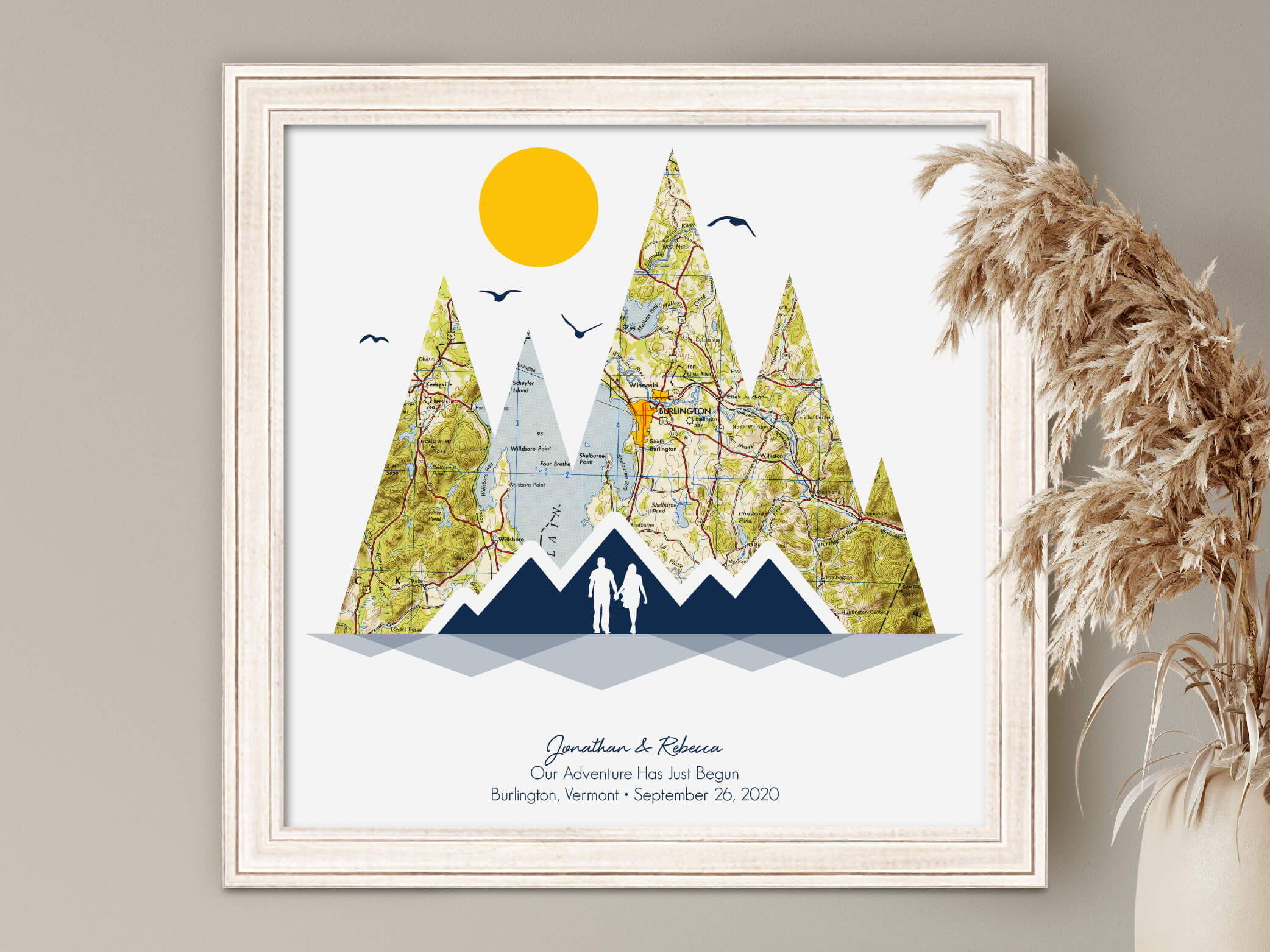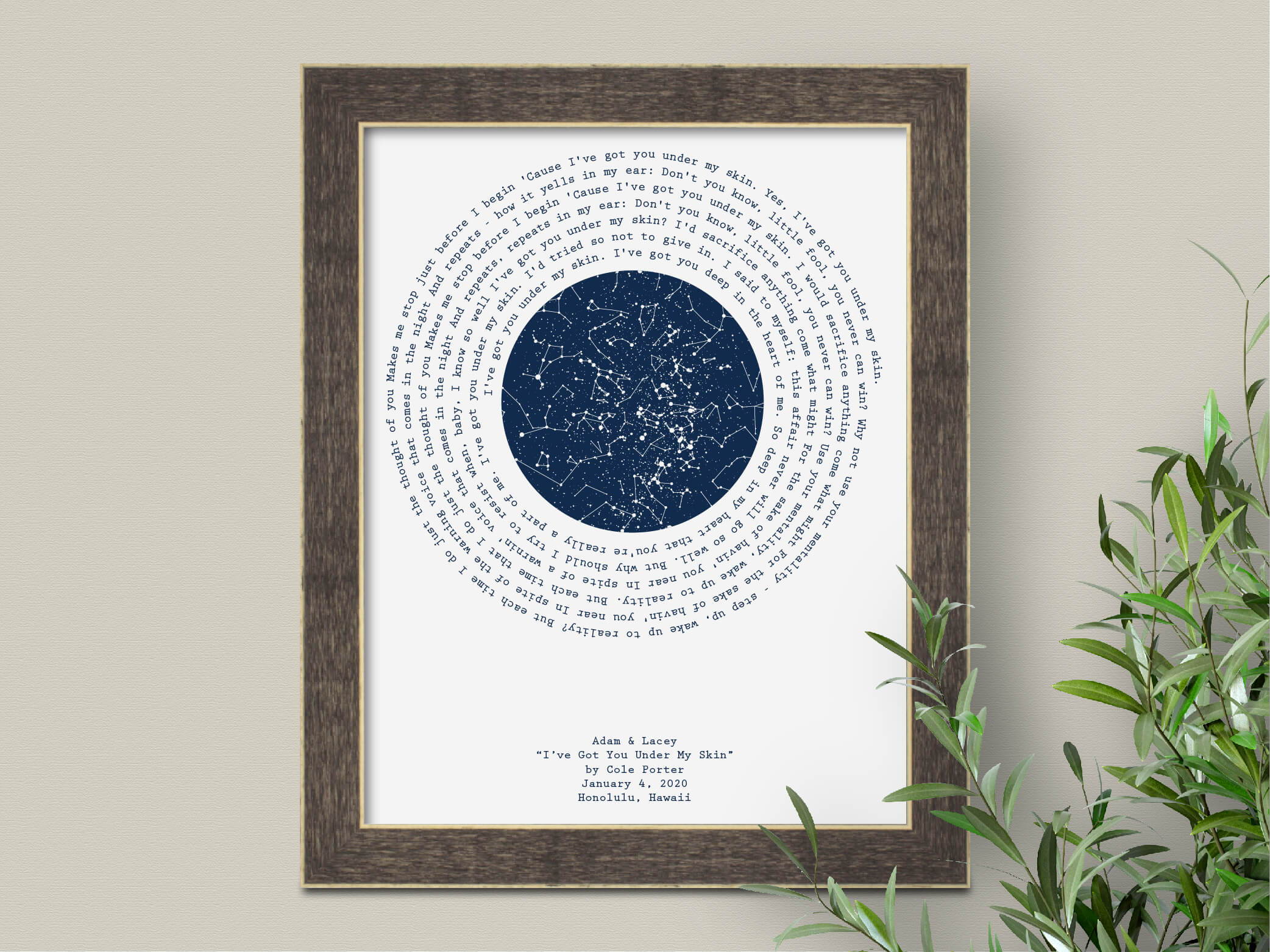 Spiral Text with Star Map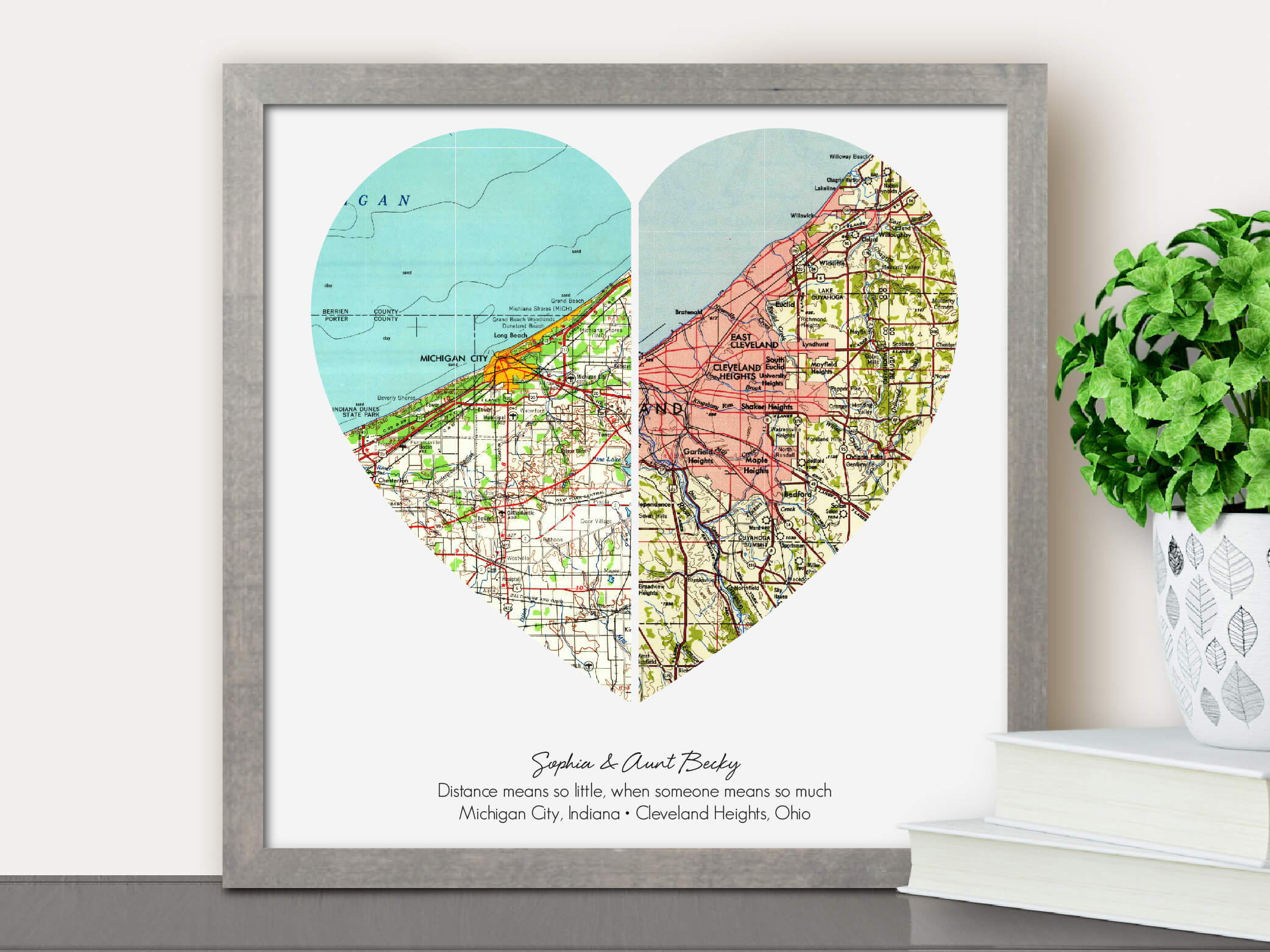 Heart Atlas Map with 2 Locations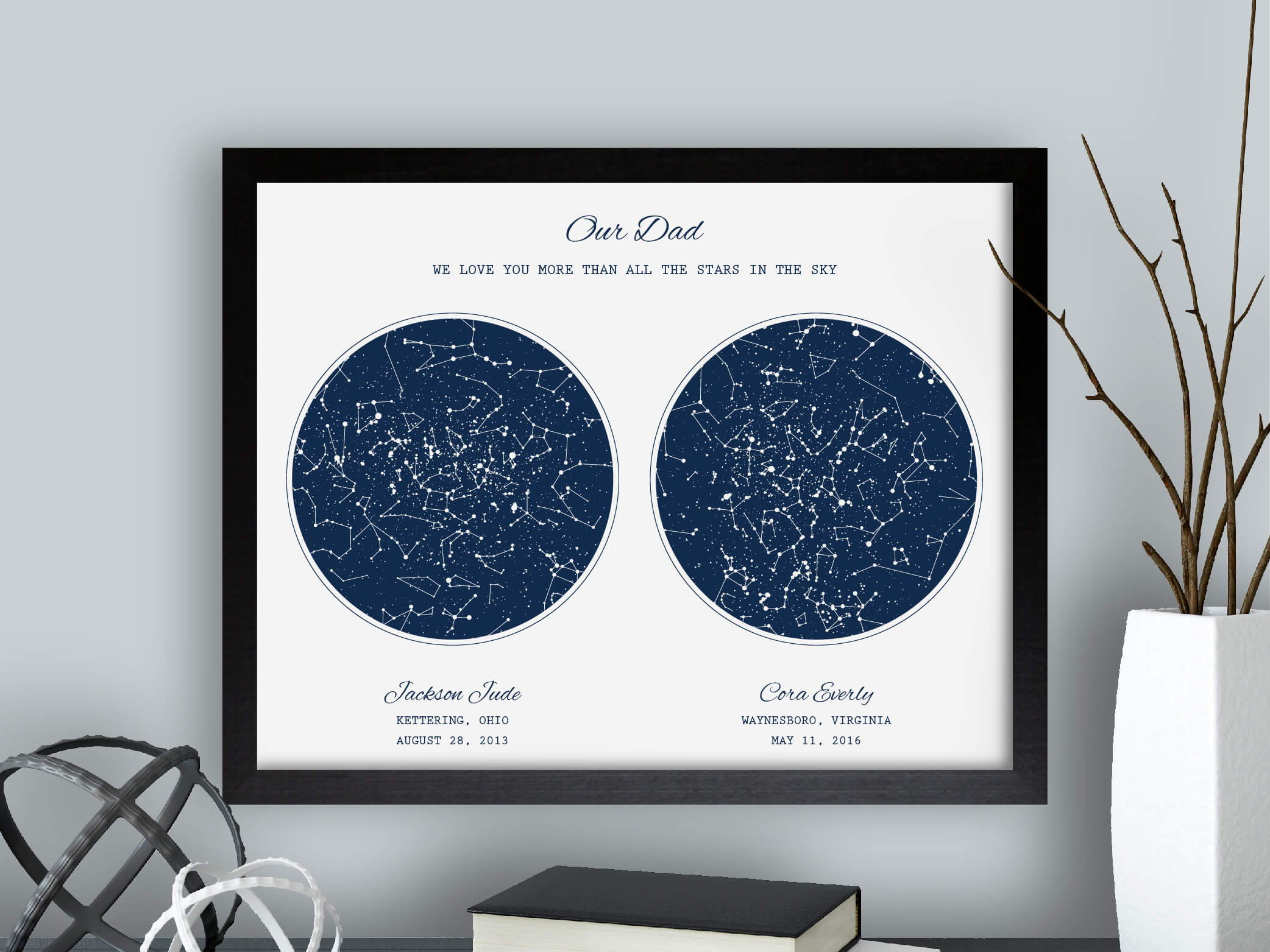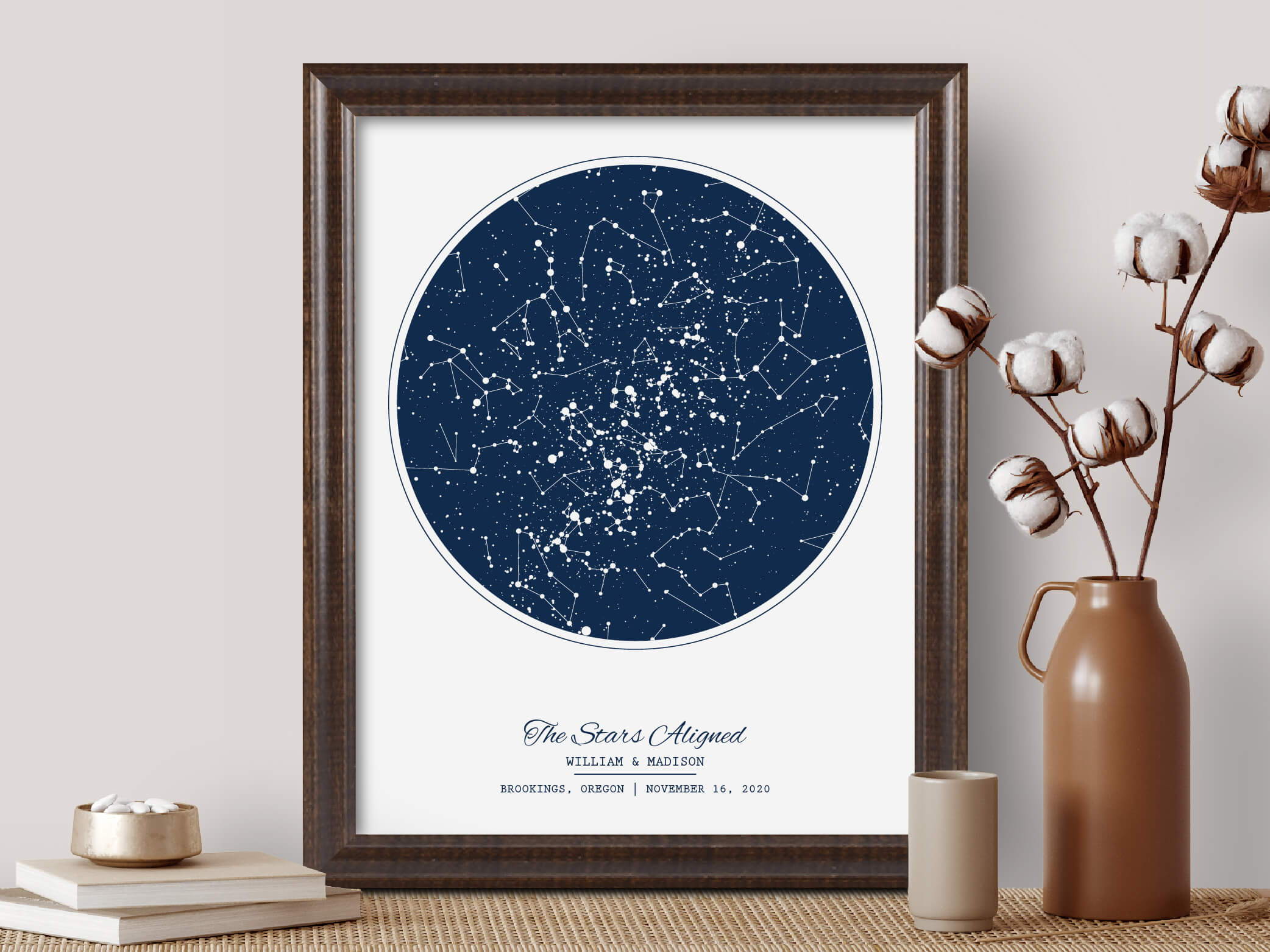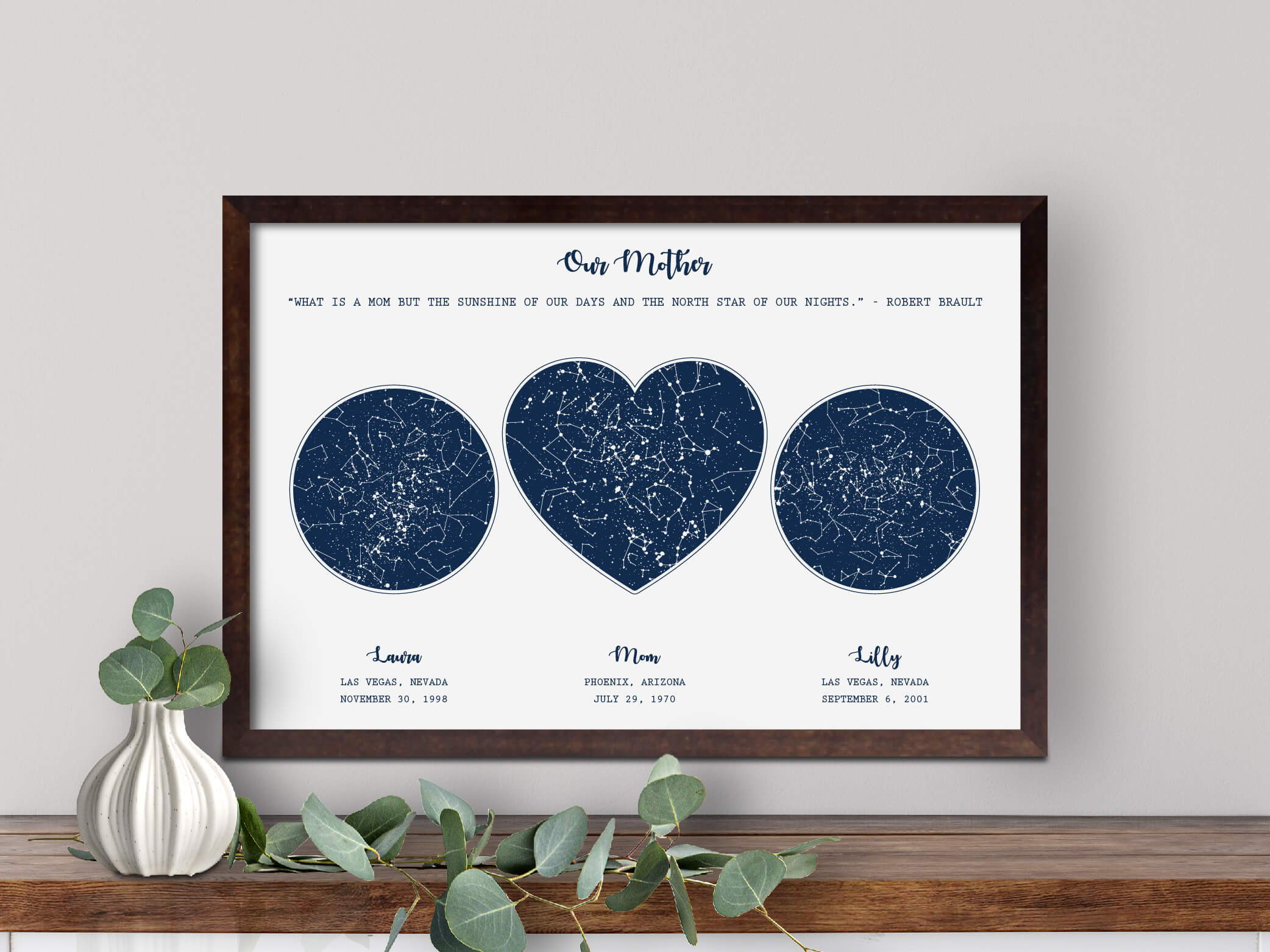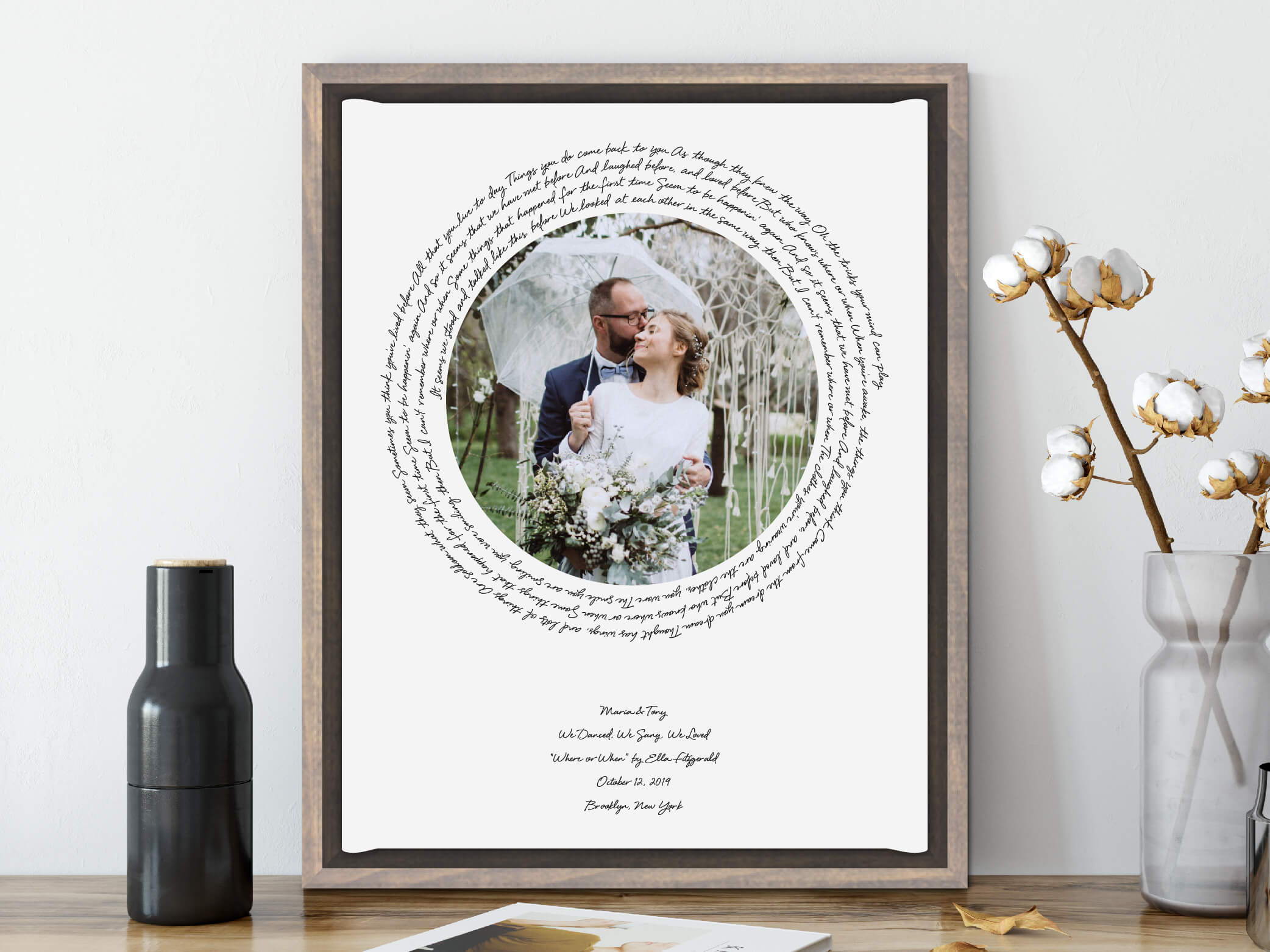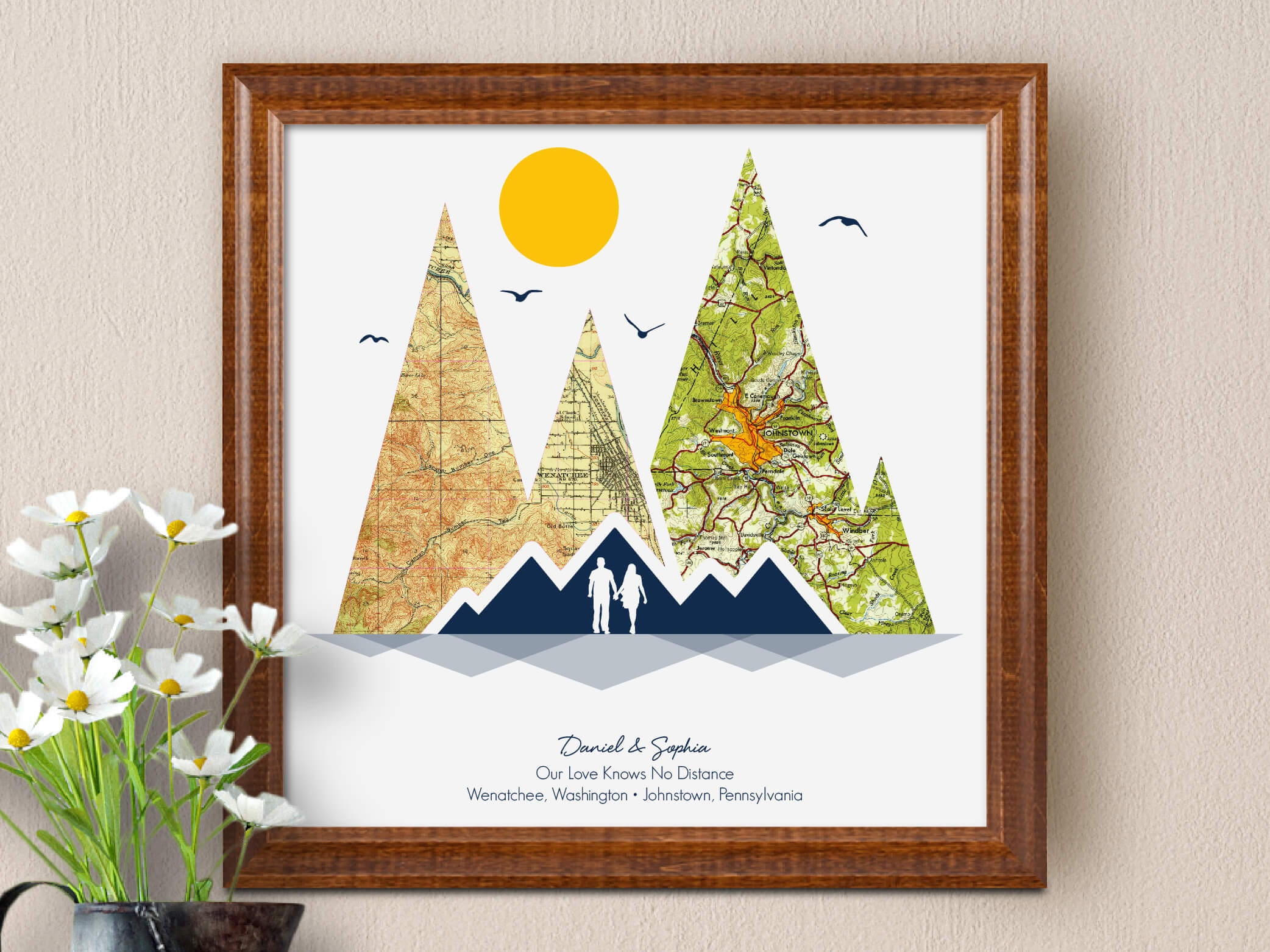 Mountain Atlas Map with 2 Locations
Interview with Amy from Australia
---
"So I just thought, I wanted to get him something that's a bit different."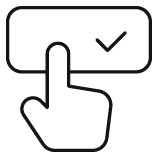 Pick among many meaningful designs, including Star Maps, Mountain Atlas Maps, Spiral Text, and more.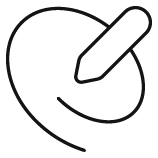 Choose between many personalization options, including color, font style, custom text, plus your choice of size and medium.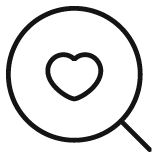 Want to view a digital proof of your design before it's printed? You choose! Unlimited customer edits are welcomed.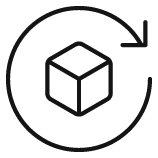 Your design will be made and shipped. Curious about delivery speed? View delivery estimates.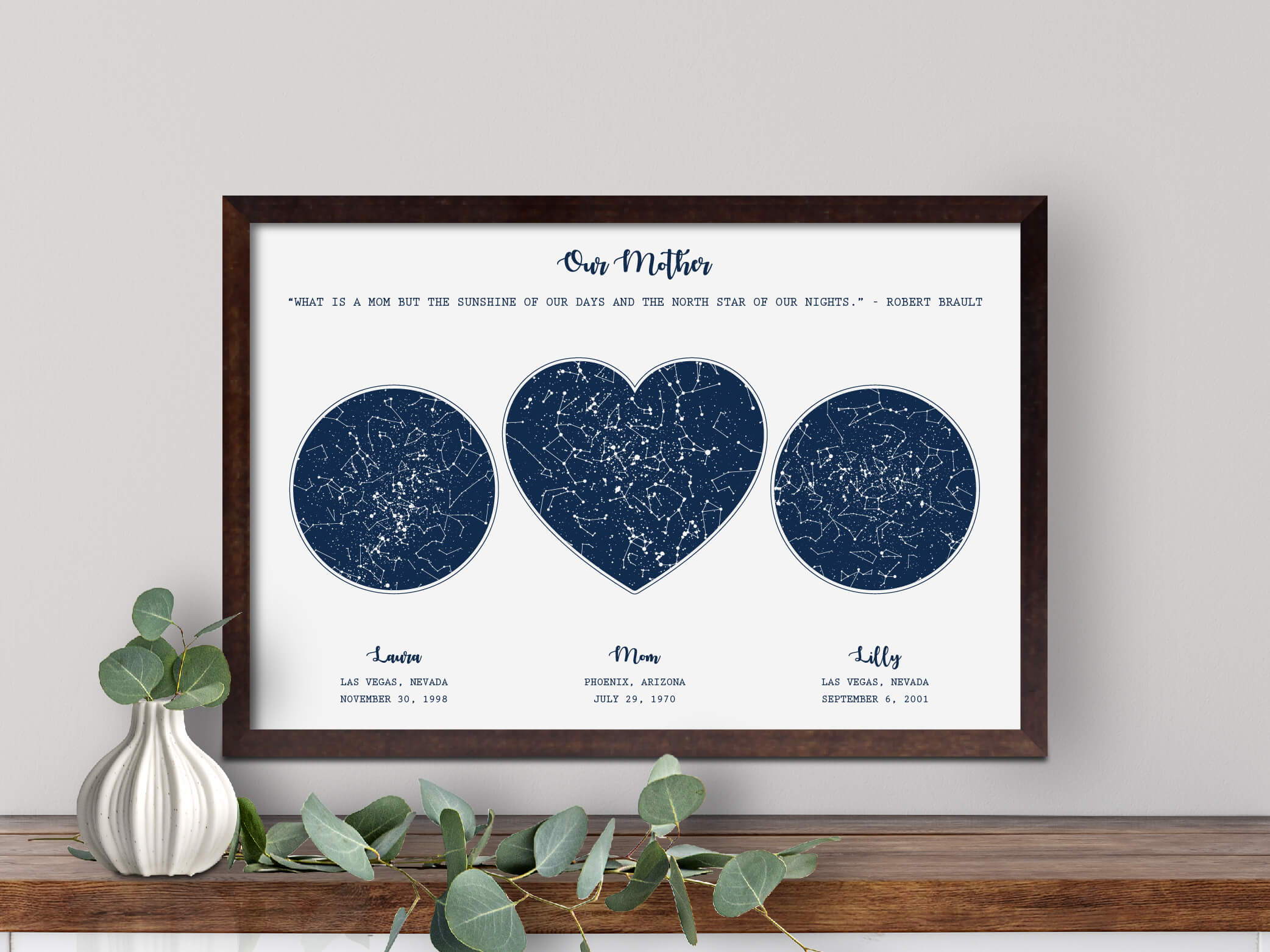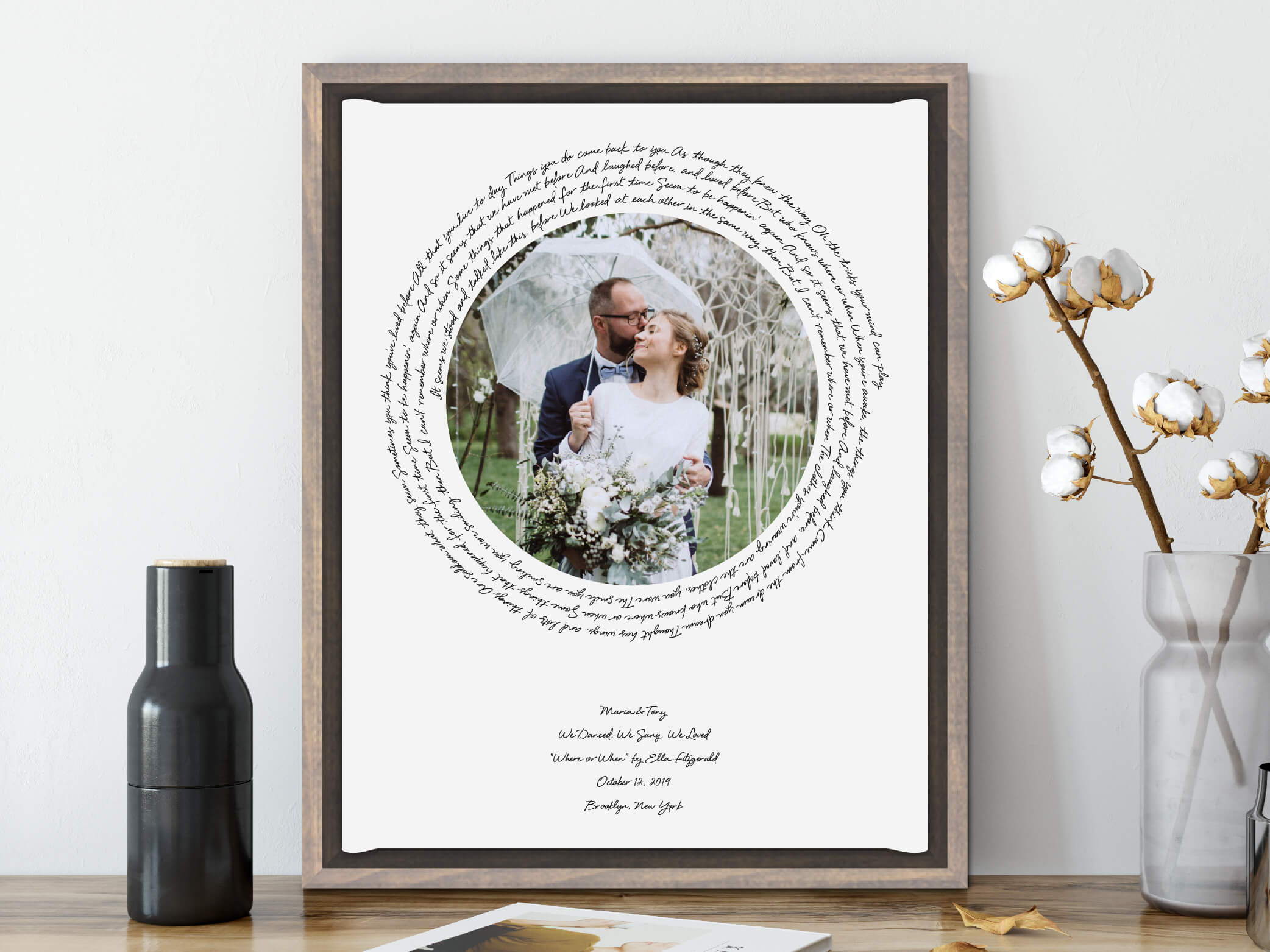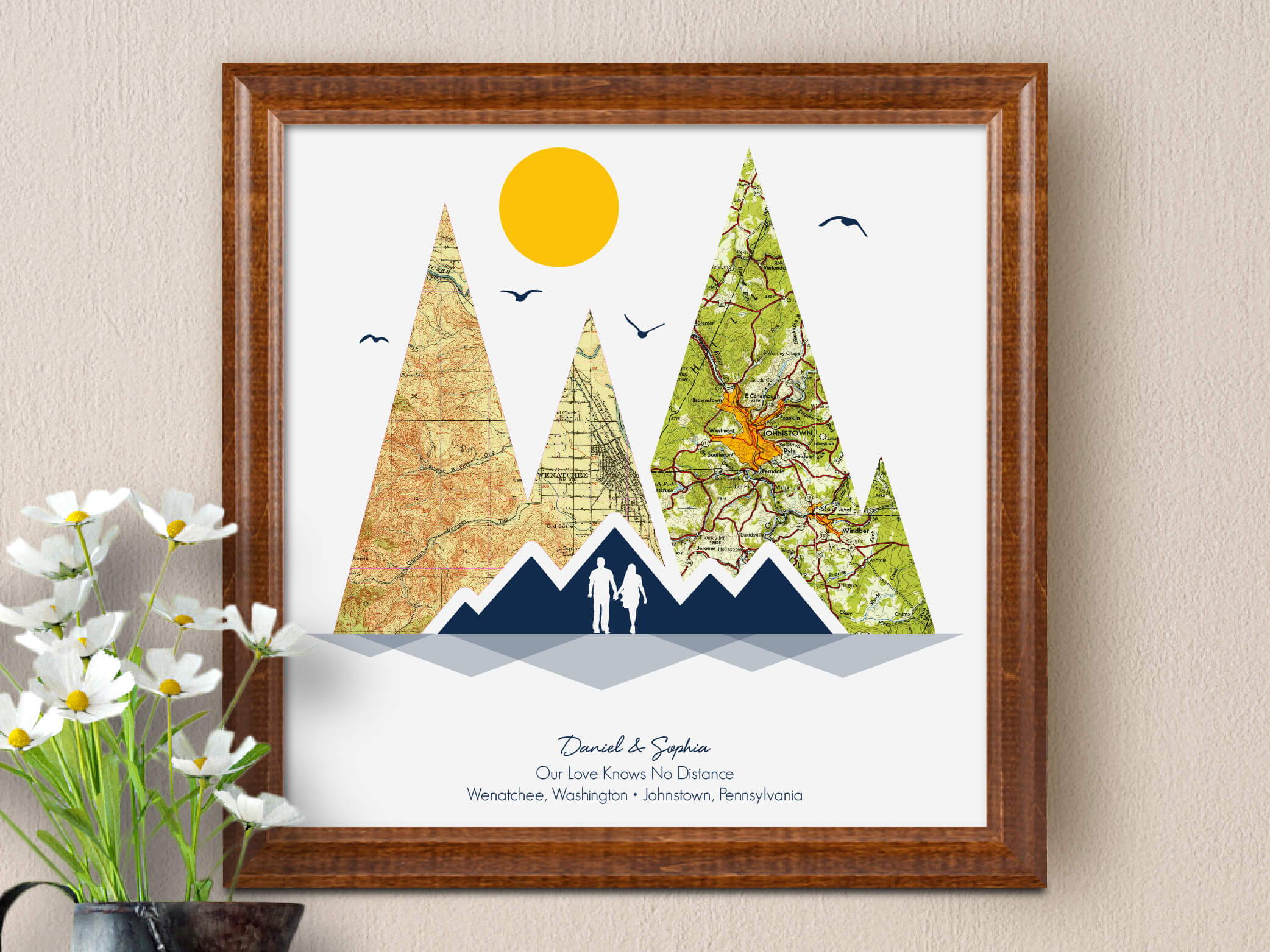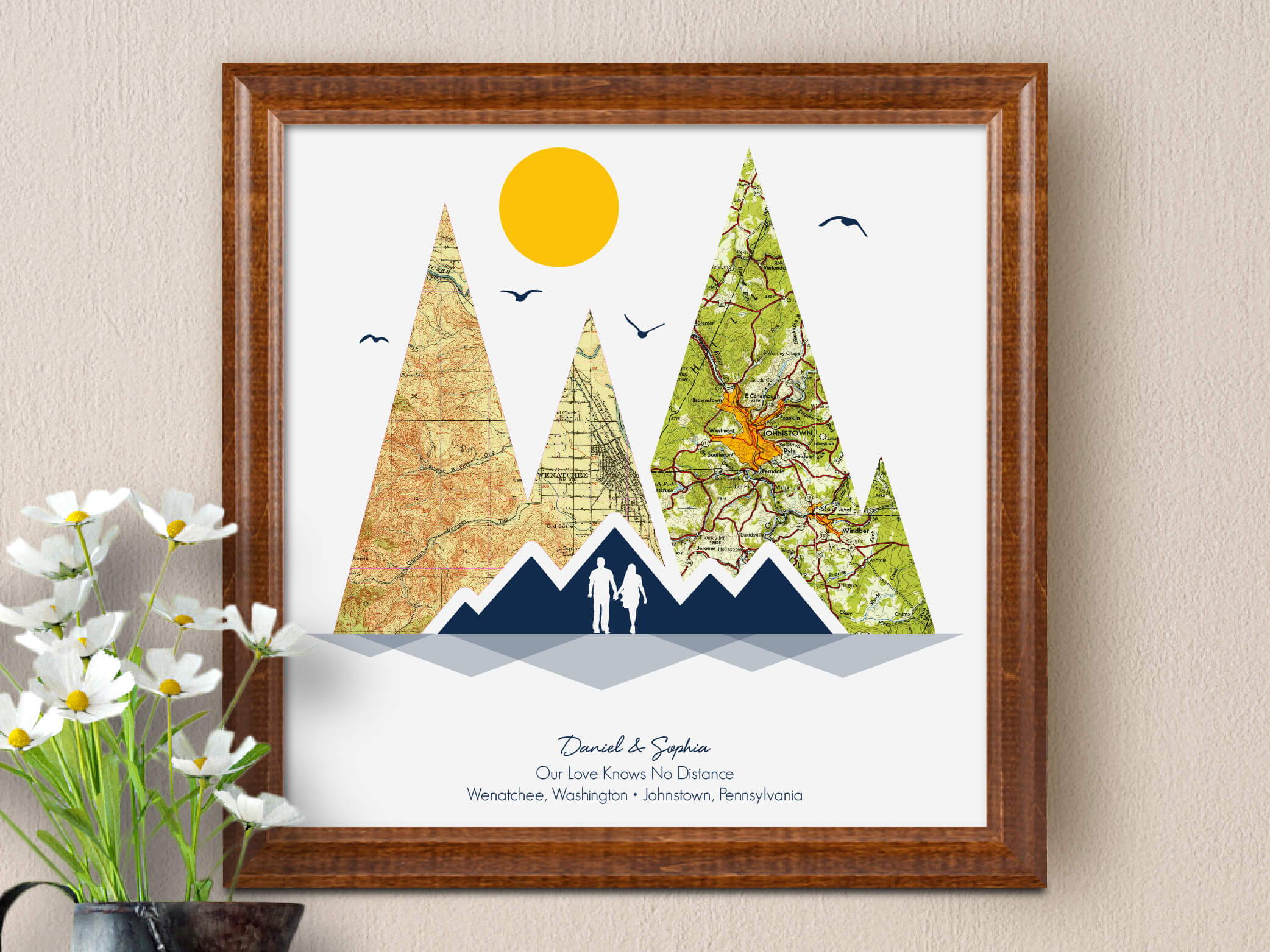 Creators of Maps With Meaning
---
Hi! We are Ashley and Eric Gibbons, creators of Maps With Meaning. We started this brand to bring together our most popular designs - the ones we've personalized for over 60,000 customers who've been shopping our Etsy shops for the past 5 years. Doing this work day in and day out has afforded us a front row seat to seeing what people really want in a custom gift: quality, ease of shopping, and, most of all meaningful.
3 Reasons to Shop With Us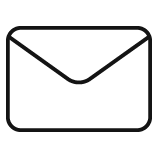 We love our customers and are available to help with any questions.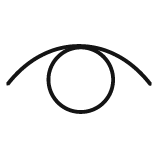 After creating over 60,000 personalized designs for our customers, we've learned what makes a gift meaningful.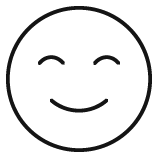 We're committed to you loving your design.