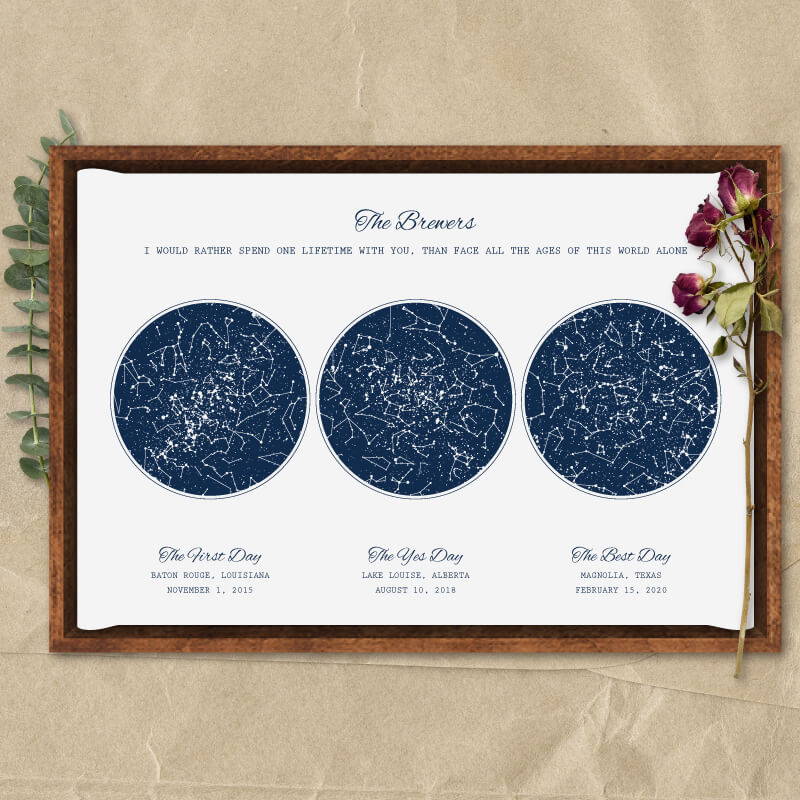 Thomas met his now wife, Kendall, at a football game in Baton Rouge where they both grew up. "She made the first move," Thomas laughed, "and it all kind of went from there." After Thomas graduated, he moved to Houston, while Kendall stayed in Baton Rouge to finish her degree. During their long distance period, Kendall, an outdoorsy-type, got Thomas more interested in hiking when they would meet and take overnight trips. Camping, hiking, and nature have always been constants in their relationship. When Thomas decided to propose, he chose to do it in Banff, Canada, on one of their hiking trips. So nervous about Kendall finding out the surprise, Thomas decided to move the "proposal hike" up a few days. "She's very particular about how we pack our things," Thomas said. "I ended up having to sleep with the ring right next to me because she would go through our packs and repack it every single night." The hike led to a view overlooking the famous Lake Louise — admired by many for its turquoise water. "She was overlooking the lake, and I got down on one knee, and I told her to turn around." And of course, she said yes.
"The whole idea came from — every time we go hiking, or even just starting when we met at Tiger Stadium, you could always look up into the sky and see the stars."
As a wedding present to his now wife, Thomas picked the 3 Location Star Map to artfully display the stars and constellations on the day they met, the day he proposed, and the day of their wedding. Thomas gave it to her the night before, after the rehearsal dinner. "She just thought it was absolutely beautiful," Thomas said. Remarking that the print was a great representation of the couple's story, he was eager to display it right when they returned to Houston. "We got back to our apartment, and the first thing I had to do was hang it up."
---
* Any birthdates have been changed to protect our customers who have shared their stories with us.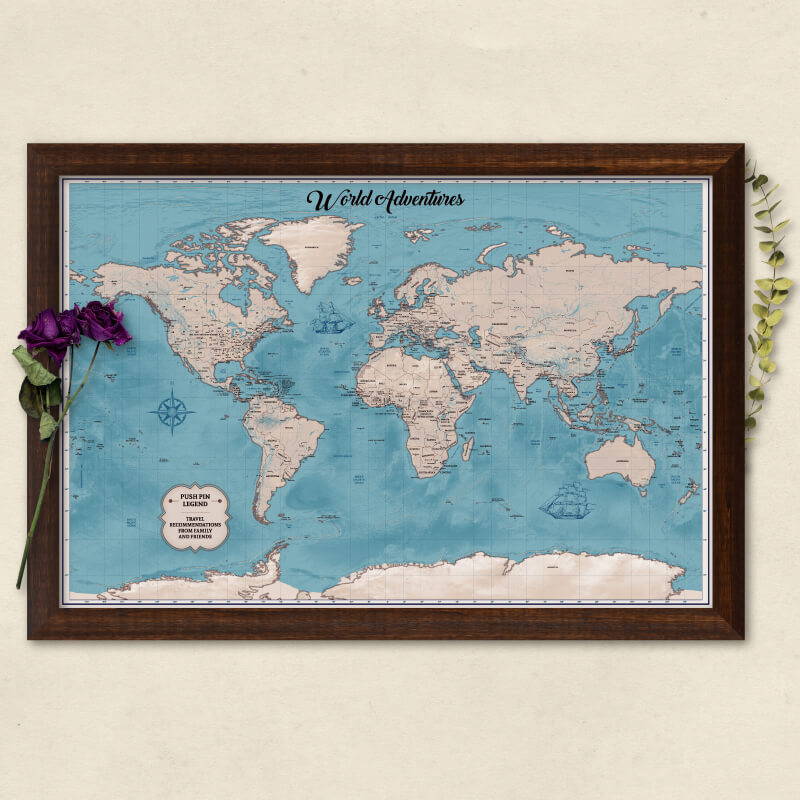 A Bride's Creative Push Pin Map Guestbook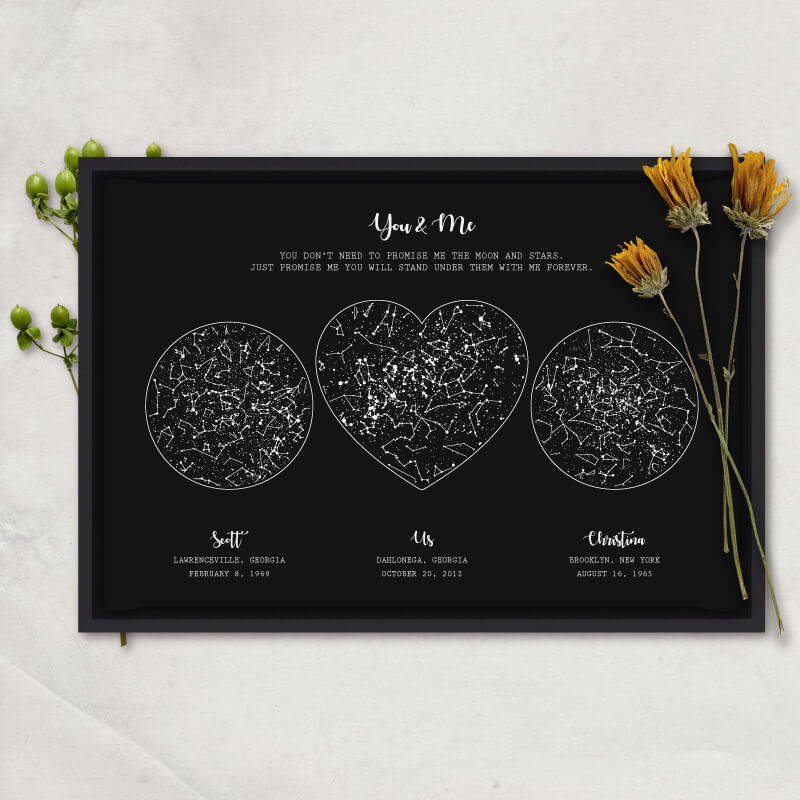 Valentine Gift for Astrology Loving Husband