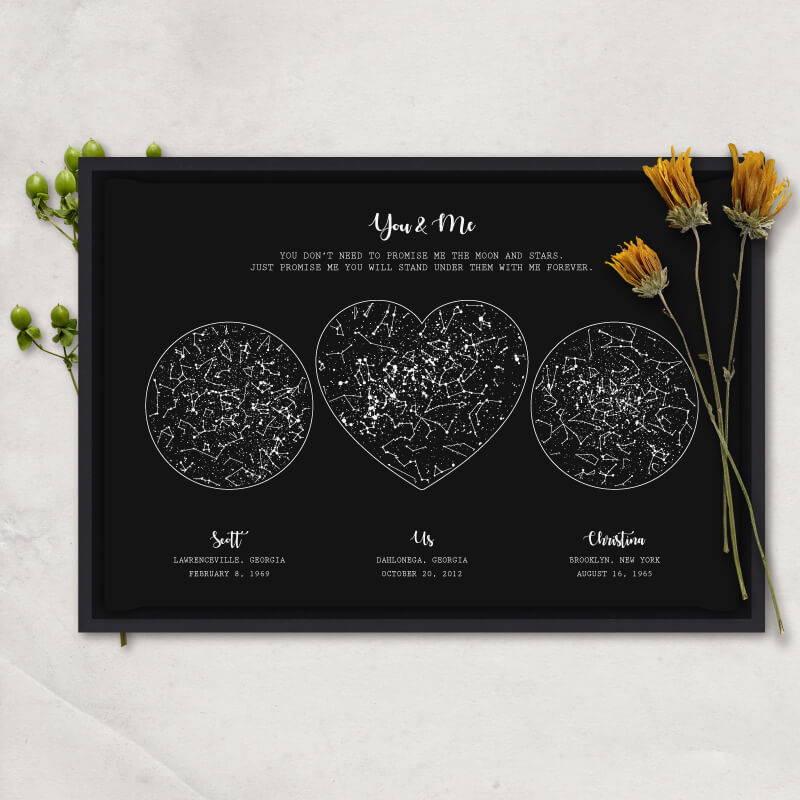 Christina Griffeth's husband has loved astrology since he was a kid. After looking for different astrology themed gifts, she found the Star Map with 3 Skies - what sold her on this particular design was that she could put a heart in the middle representing the star pattern that showed the location of her and Scott's wedding in Dahlonega, Georgia. The top of their print reads "You Don't Need To Promise Me The Moon And Stars. Just Promise Me You Will Stand Under Them With Me Forever."
Christina and Scott are total opposites, she said. While she is incredibly outgoing and talkative, Scott is shy and quiet. The two met and started dating because they worked together and would chat during breaks or over lunch. After a while of getting to know each other at work, the two began spending extra time together, going for walks at the mall or park, although still not technically "dating." "All of a sudden on day, we were out in the parking lot of the mall and he just kissed me," Christina said. "And I was like, 'Oh, my gosh, does that mean we're dating?' And he wouldn't tell me until he got home, and then he texted me and said, 'Yes, we're dating.'" The two celebrated their tenth wedding anniversary in September.
While Scott doesn't normally get excited, Christina said, she could tell he loved the Valentine's gift when he received it. "It was really cute when I gave it to him," Christina said. "He sat with it on his lap just looking over what he could see, the galaxies he could see." "It made me really happy. I knew he really liked it."
---
* Any birthdates have been changed to protect our customers who have shared their stories with us.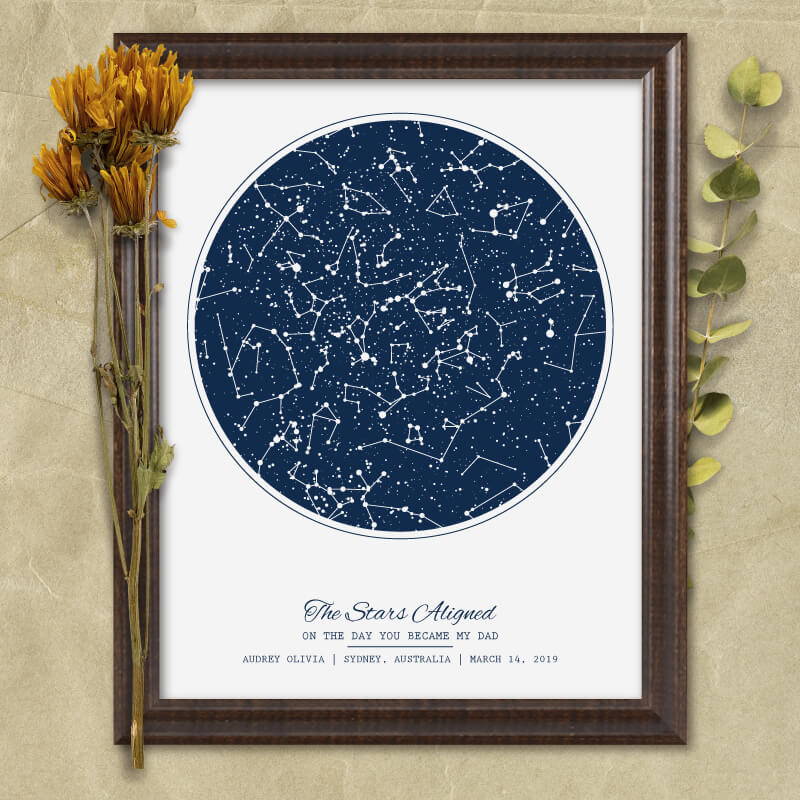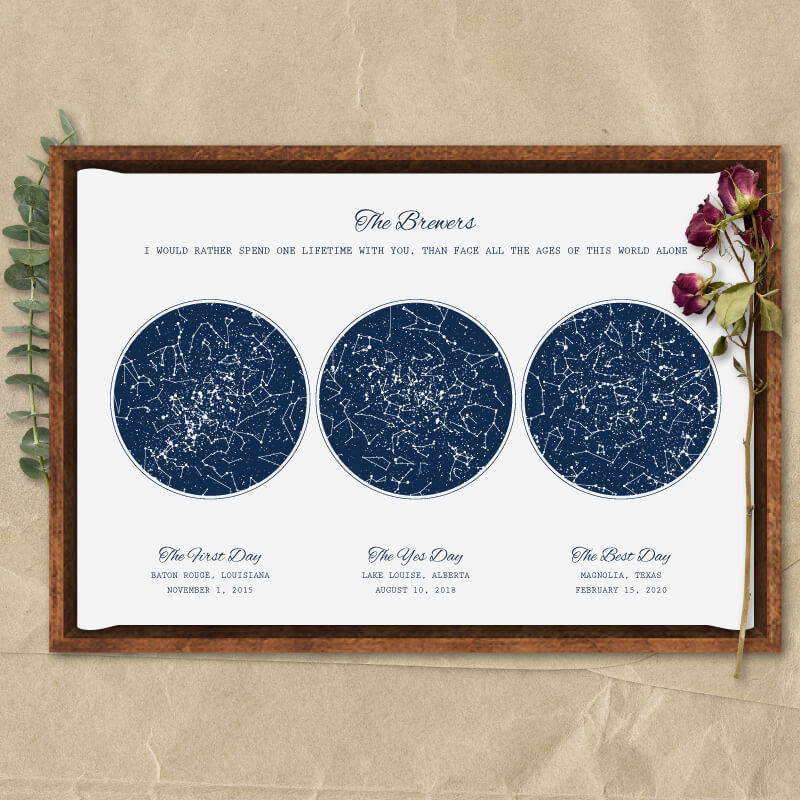 Wedding Day Gift for Bride from Groom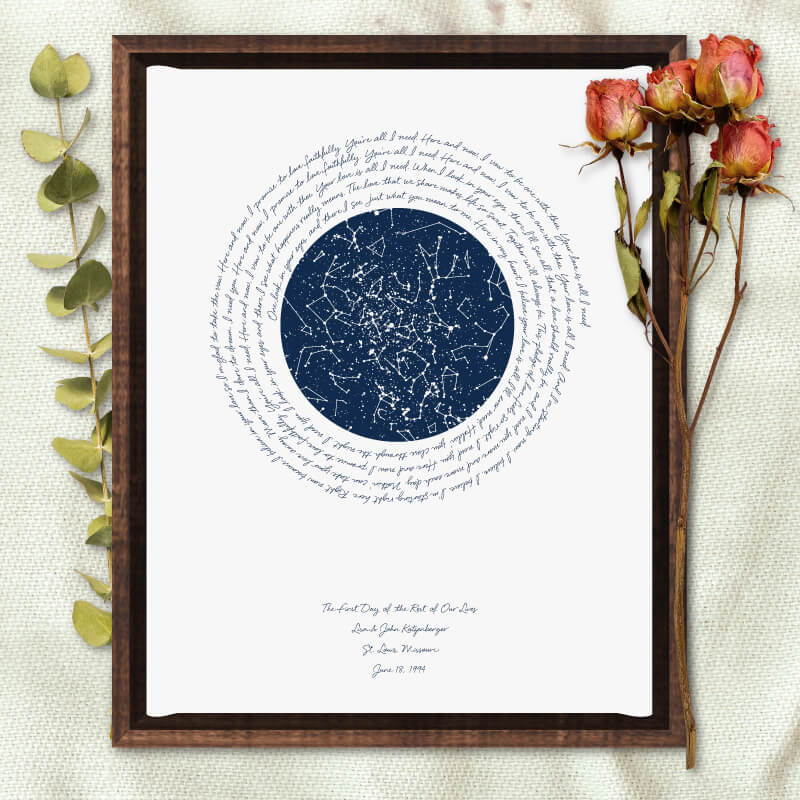 A Family's Unique Christmas Tradition