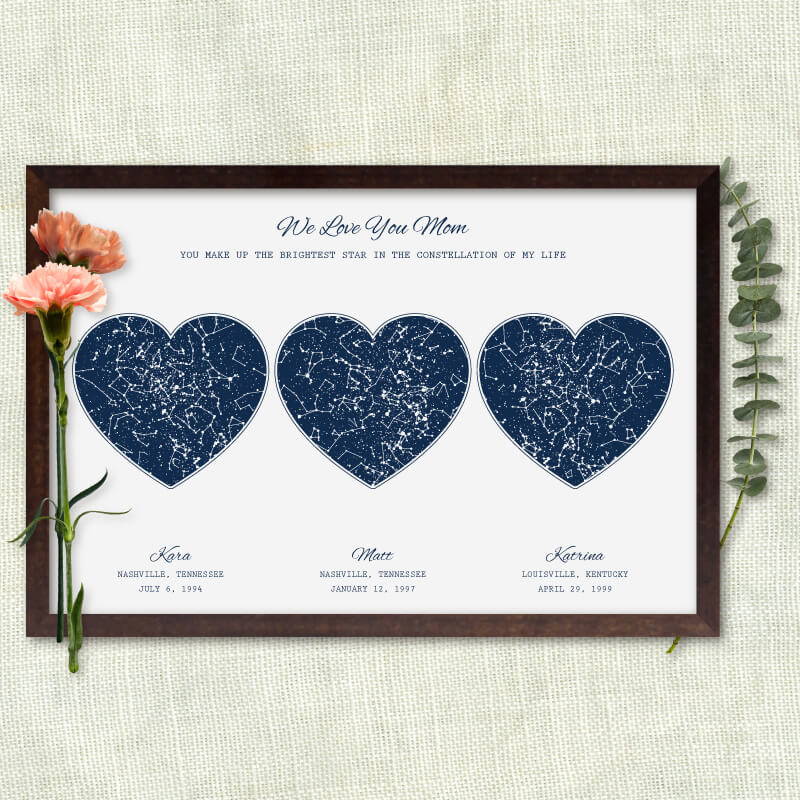 Katrina Bennett is somewhat of an expert at finding the most sentimental gifts to give. Christmas 2018 she bought her Mother a handmade necklace with her birthstone on it and a quote that said, "I love you to the moon and back." Continuing her night sky themed quotes, Katrina came up with her own quote for the Star Map print she gifted to her Mom for Christmas 2019: "You make up the brightest star in the constellation of my life." She thought the best way to show appreciation for her Mom was to design a Sky Map with 3 Skies - Location Star Map - a representation of the day each of her children were born.
Katrina's heart was pounding as she watched her Mom unwrap the gift. "She always cries when we get her stuff, but it's still a nerve wracking moment for me," Katrina said. "But once she opened it, she started crying and I was like, "Oh, my God, thank God." "I want [the gift] to be something personal... I want her to really show I care," Karina said.
---
* Any birthdates have been changed to protect our customers who have shared their stories with us.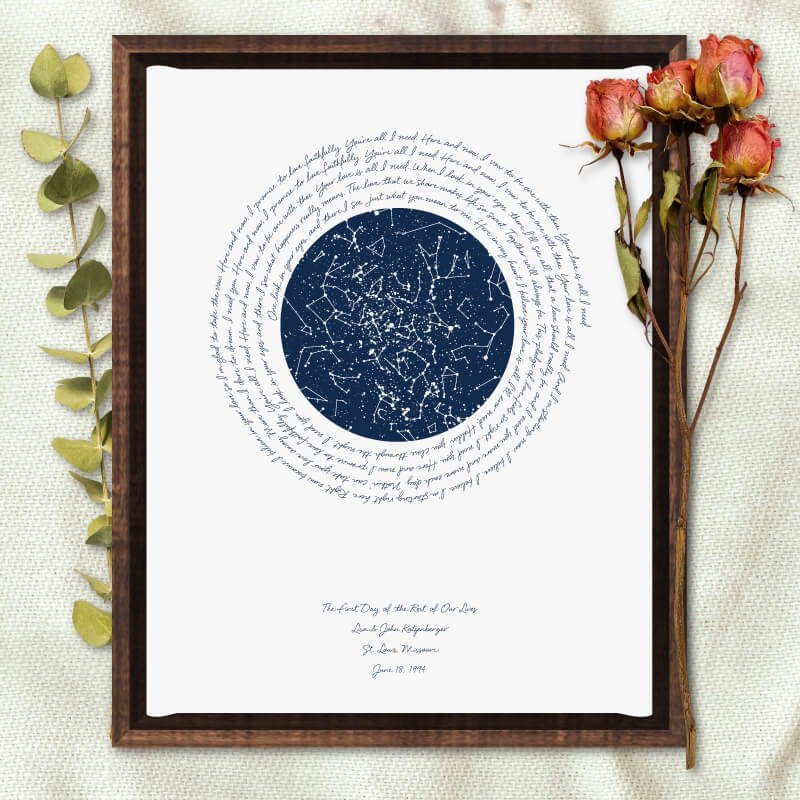 A Family's Unique Christmas Tradition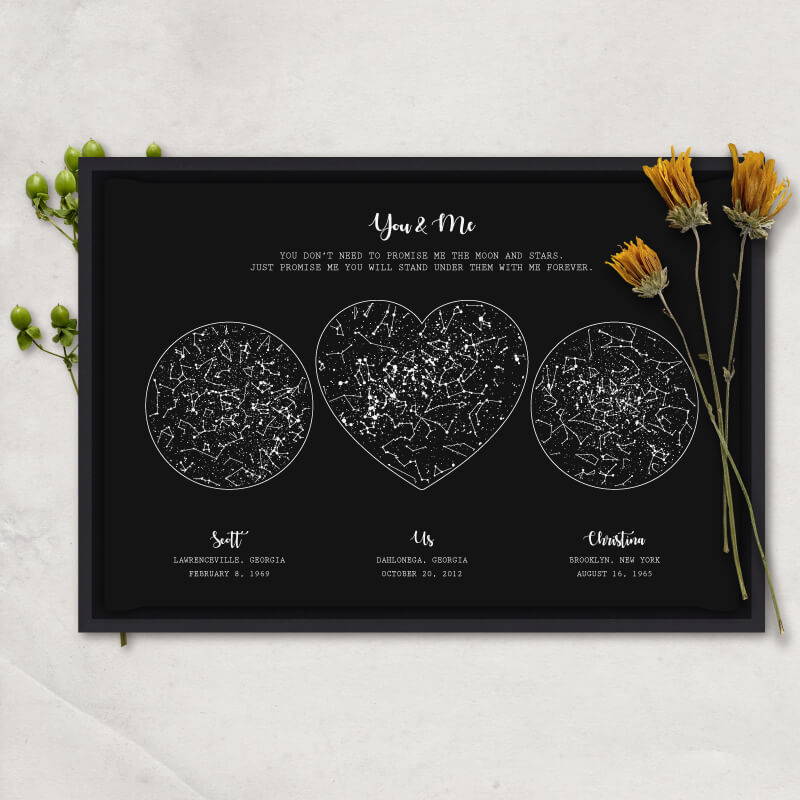 Valentine Gift for Astrology Loving Husband
A Christmas Gift for Daughter from Mom