A Christmas Gift for Daughter from Mom
---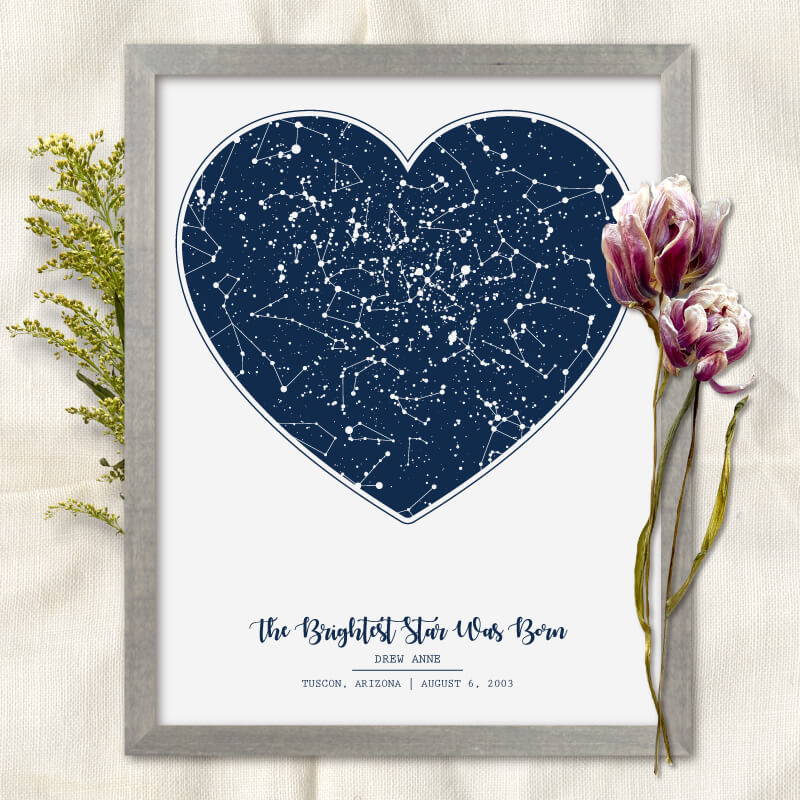 Lisa, a sentimental gift giver, loves giving her friends and family personalized gifts. When searching for a Christmas present for her oldest daughter, she wanted something. One of six kids, Drew Anne is a teenager, focused on "spreading her wings," according to Lisa.
"I didn't see her open it. Everyone was just chaotically opening presents on Christmas," Lisa said. "But then I looked up and she was holding it and she was bawling." The text she chose for the design read "The Brightest Star Was Born."
When she decided to gift Drew Anne a Star Map for Christmas, she didn't expect such an emotional reaction. Although the two have a close relationship, Lisa was surprised and overjoyed at her daughter's response to the gift. "I'm trying not to cry right now thinking about it," Lisa said.