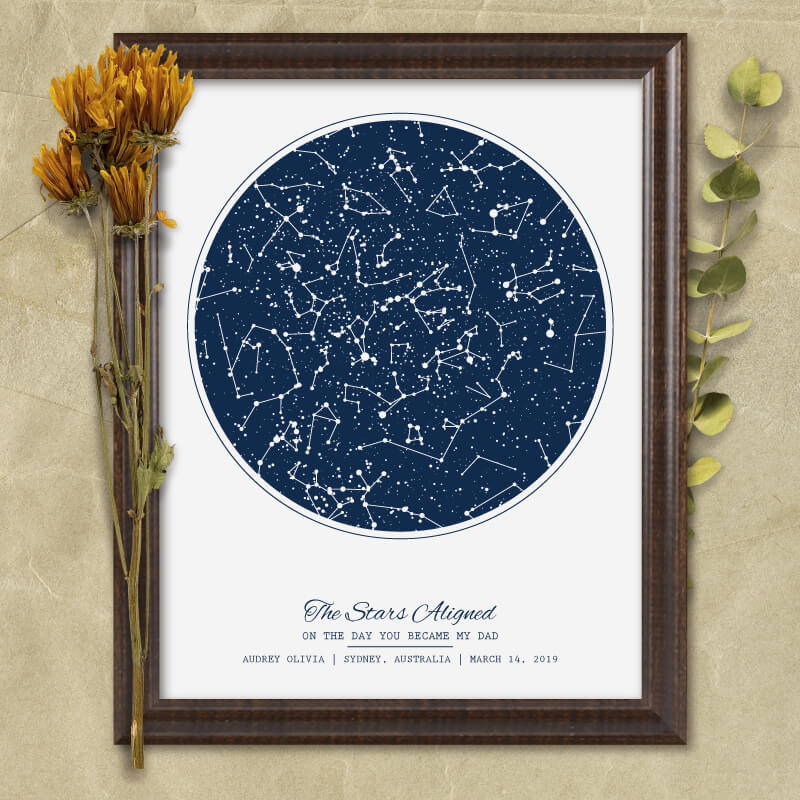 Amy McHugh, a New York native, lives in Australia with her husband, Andy, and their daughter, Audrey. The day Audrey was born was one of the few times Andy has ever cried in front of her. "I didn't see it — because I was in the throes of giving birth — but apparently he did have a little bit of a tear coming when our daughter came out," Amy said.

"He's lovely. He's a great dad, and he's a great husband. But he doesn't outwardly show his emotions that much," Amy said. "So I just thought, I want to get him something that's a bit different," to celebrate being a dad.

After receiving the Star Map, which read "The Stars Aligned On The Day You Became My Dad," Andy gave both Amy and Audrey a big hug. "He read it and almost had a tear coming out of his eye — it didn't quite come out. I could see there was welling happening," Amy said. "Like I said, he's not a very wordy man. He's not like me at all."

The print, which was representative of one of the best moments of their lives together, reminded him of not only an emotional day, but also his relationship with his wife and daughter.
---
* Any birthdates have been changed to protect our customers who have shared their stories with us.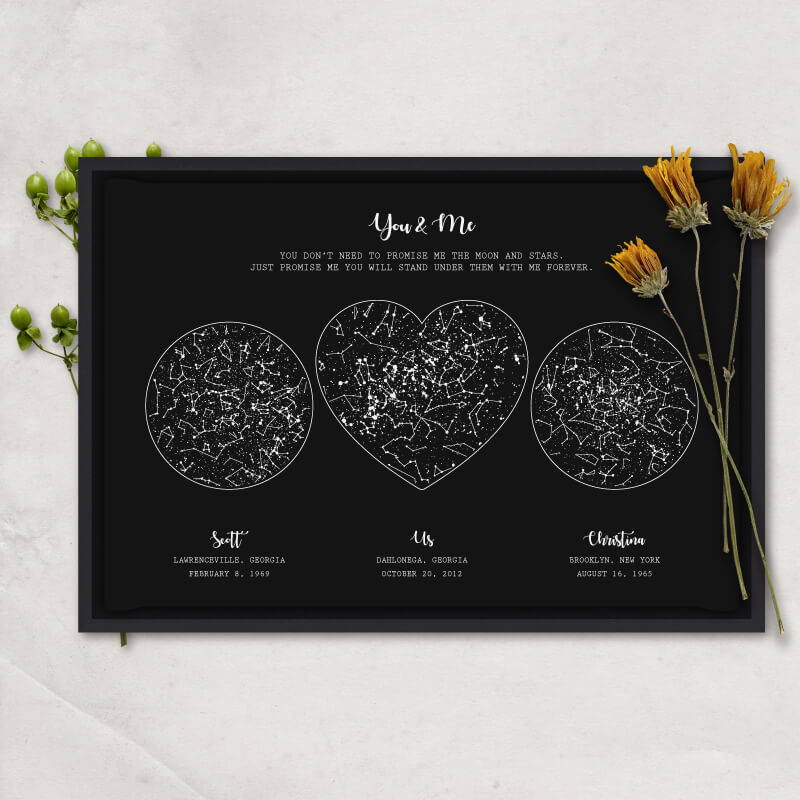 Valentine Gift for Astrology Loving Husband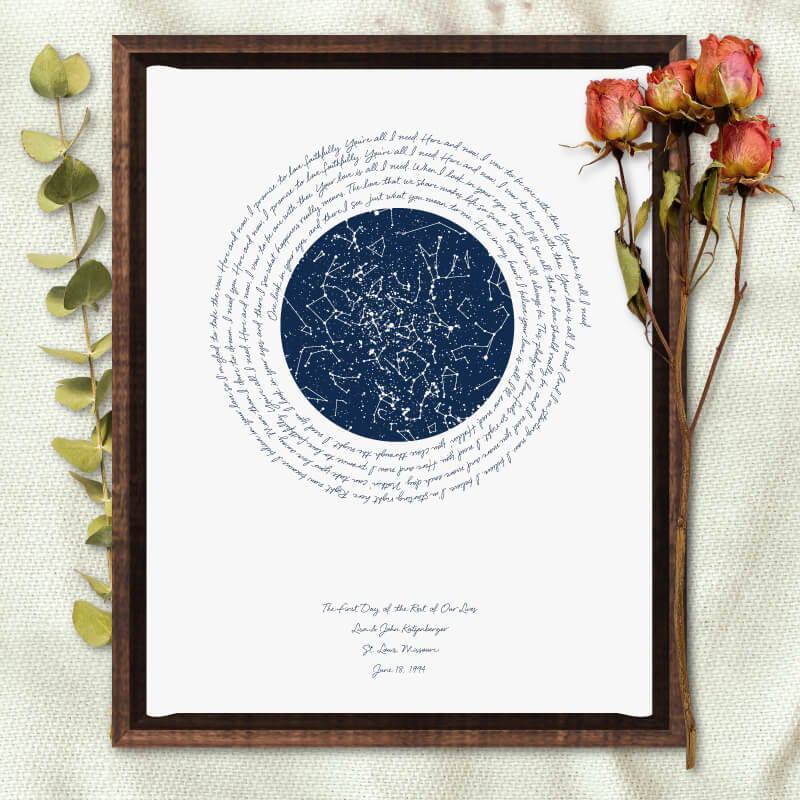 A Family's Unique Christmas Tradition