The Katzenberger's Christmas tradition stems from their love for sentimental gifts, as well as for one another. "The goal is whoever can make someone cry the most," Emily Katzenberger said. This past Christmas Emily and her Dad teamed up to design a most sentimental gift for Lisa.
Emily described her Dad, John, endearingly as a "typical dad" — in need of a little extra help with finding the perfect gift. For Christmas 2019, Emily and John met their goal when they gave Emily's mother, Lisa, a Spiral Text Star Map. The print had a Star Map from John and Lisa's wedding with lyrics from their first dance song, "Here and Now" by Luther Vandross.
One of Emily's favorite things about ordering the Spiral Text Star Map design was the variety of customization options presented to her. "I feel like that gives you enough say in how it's made and what it looks like that you still feel like you're a part of it even if you weren't the person actually making it," Emily said. "For people who aren't confident in their abilities to craft something, or just don't know how to do it," Emily said, "this allows them to give something that is heartfelt and sentimental without having to go out of their comfort zone by trying to make something themselves."
"She was crying so hard when we gave it to her, she couldn't even speak," Emily said. "I never expected anything like that. Especially from my husband," Lisa said. "Though I knew Emily had a lot to do with it. "But it's just a real special gift. I just, I love it."
Both Emily and Lisa agreed that the gifts with meaning stick around their house the longest. Keeping in line with their love of sentimental gifts, a few years back John's mother, Grace, had passed away that year, and Emily framed an article that was written about her. In fact, Grace was responsible for bringing John and Lisa together. A former coworker of Lisa's, Grace approached her one day looking for a date for John at a military dinner. "My grandma talked to my mom, and said, 'He's looking for a date. I think your sister is about his age and would be a good match. He's really nice,'" Emily said. But as luck would have it, Lisa's sister wasn't interested in going out with John. "My mom talked to her sister, and she said, 'Well, if he's really nice, you know what that means? He's ugly,'" Emily said. "So since my Mom's sister wouldn't go with my dad, my Mom ended up going with him.
"And the rest is history."
---
* Any birthdates have been changed to protect our customers who have shared their stories with us.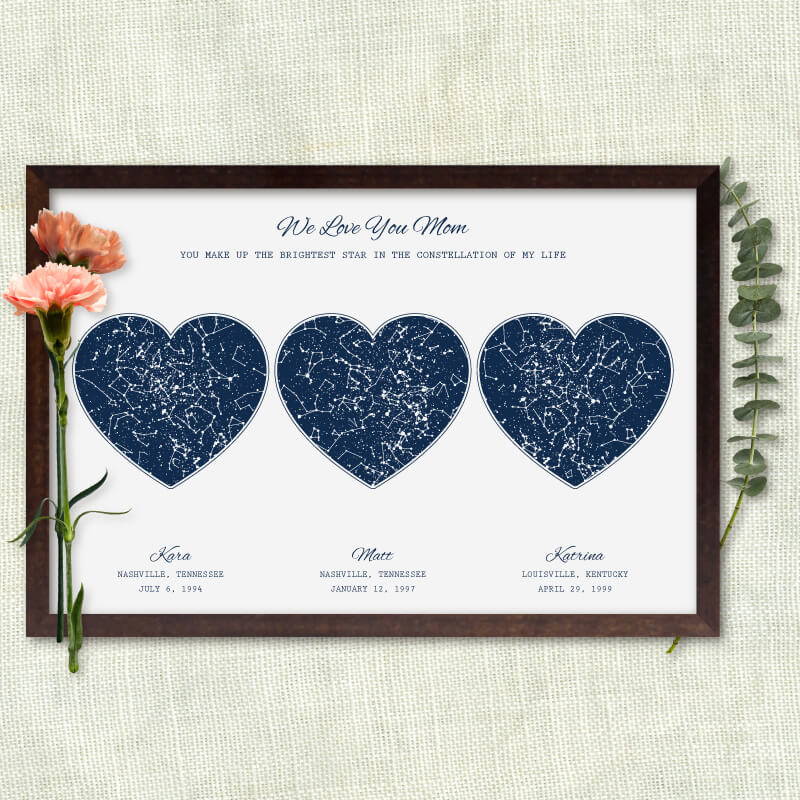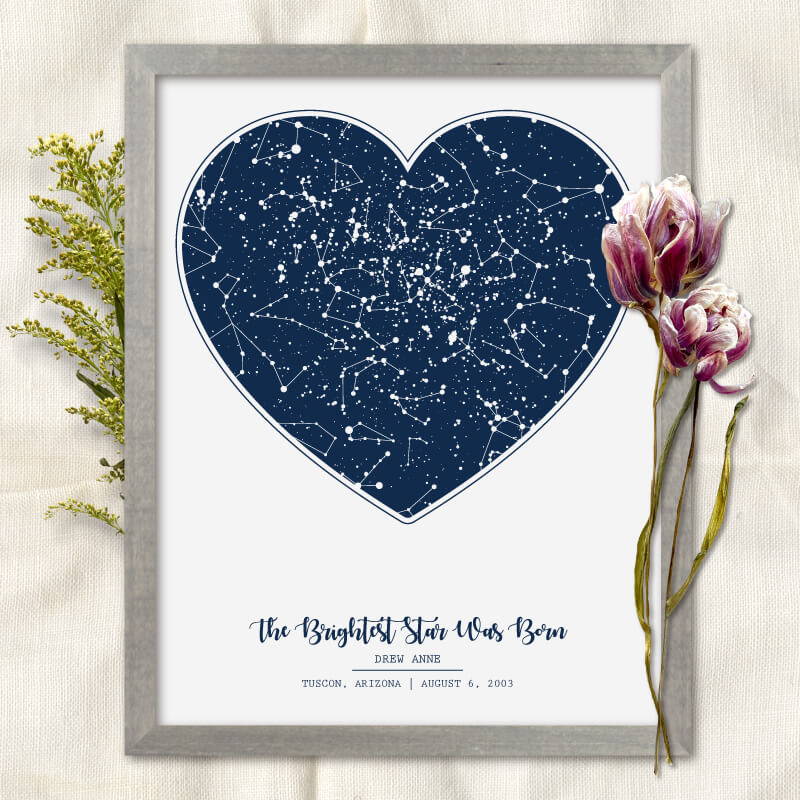 A Christmas Gift for Daughter from Mom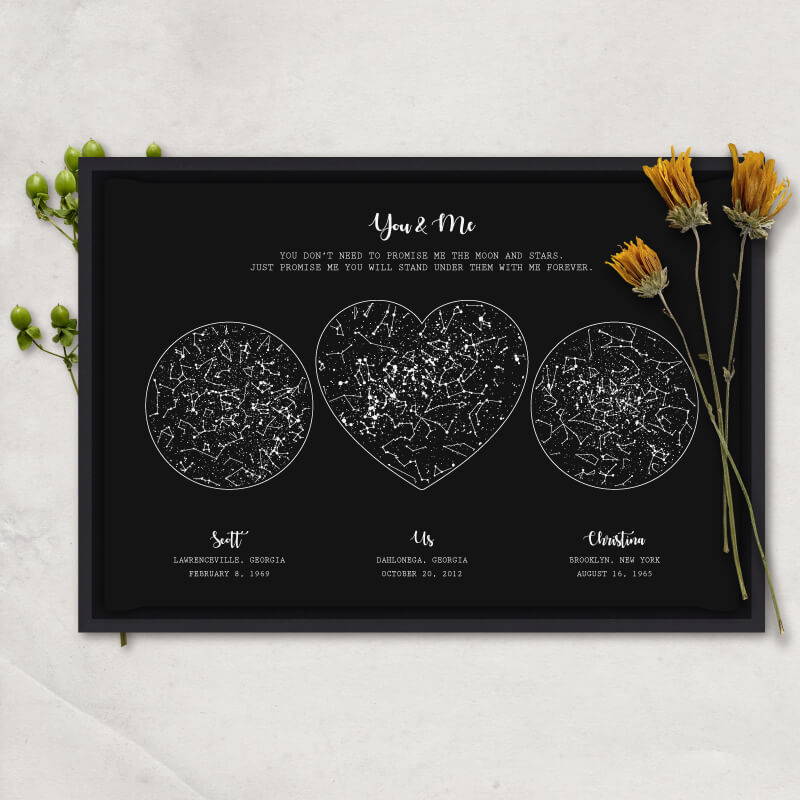 Valentine Gift for Astrology Loving Husband