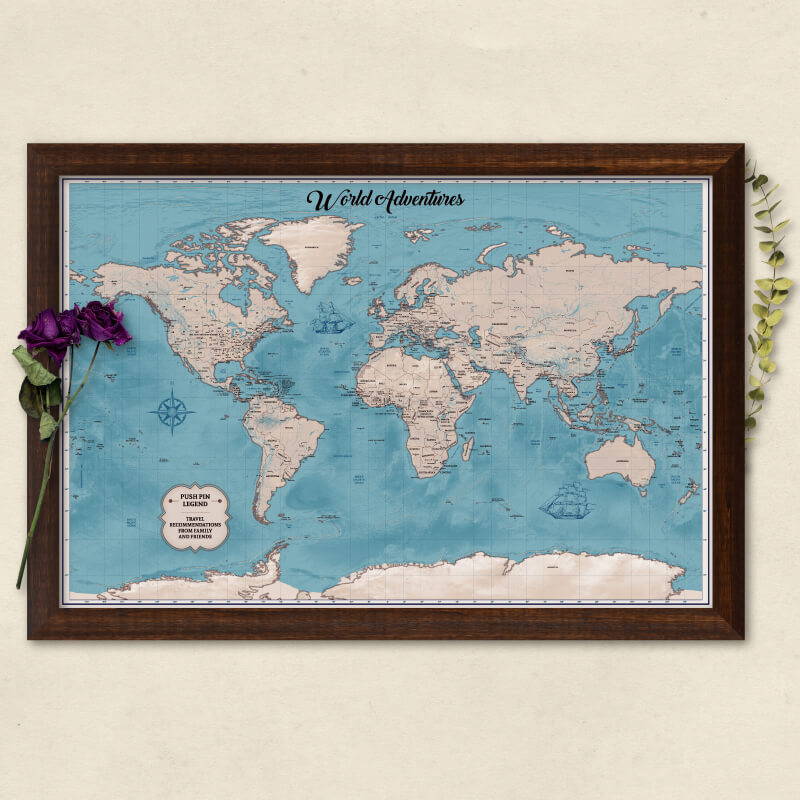 Katherine is from Pennsylvania and Jacob is from Minnesota and together they live in Arizona. Planning on a tiny courthouse wedding, their plans changed when their whole family said, "absolutely not. We want an invitation." With her attention now on planning a local wedding, Katherine's creative spirit kicked in. She couldn't find a venue for the wedding so she rented a giant mansion to host their families for the week leading up to the wedding where they got married in the backyard. The wedding day was nice, running around the property setting up decorations. In fact, all the fun in the sun led to Katherine and Jason being "pretty sunburned" in their first wedding photos.
When starting to plan her wedding, Katherine started looking for a Push Pin Map - "a pretty one that was easy enough to transport that I could bring it to my wedding, but cool enough that I would want to hang it on my wall afterwards, forever and ever." She customized the push pin legend the include 'travel recommendations from family and friends.'
To use the Push Pin Map as a guestbook alternative, "we set up a little jar of paper and pens next to it so people could tell us where we should go and then write us a little note about what we should do when we got there." Many of their wedding guests were traveling from far away places and the Push Pin Map was a great way to capture travel recommendations from trusted family and friends. "We got all kinds of good travel recommendations. I think we're good for the next decade." After the whirlwind of the wedding had passed, Katherine remarked that "it was so fun to go through afterwards." Plus, it gave the couple "one more opportunity to get people involved and make sure that you get to at least get some quality time with them, even though you're crazy busy at your wedding." "It was a heartwarming reminder to come visit the people that you love."
---
* Any birthdates have been changed to protect our customers who have shared their stories with us.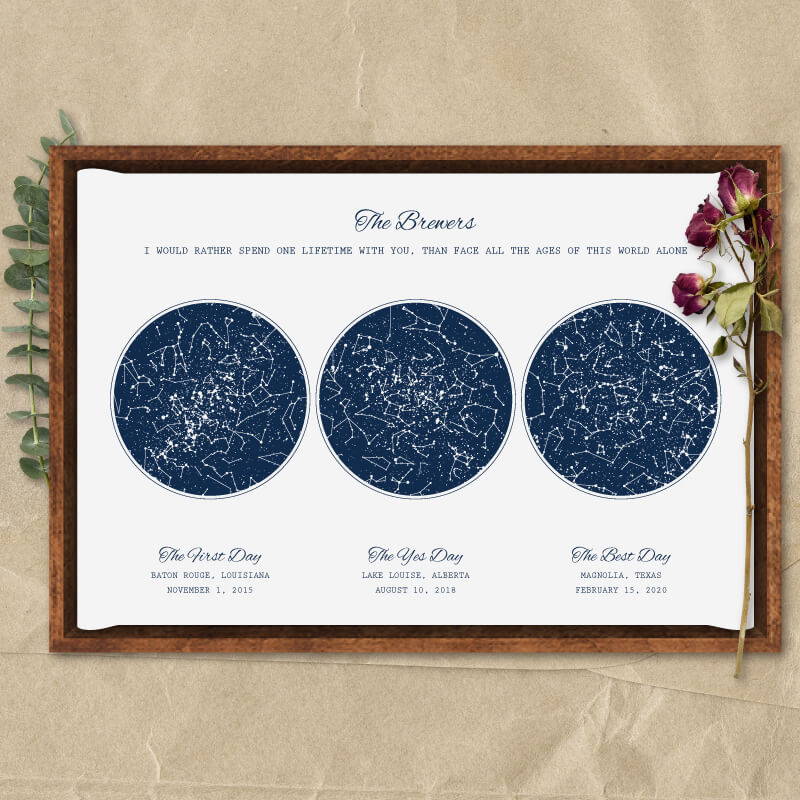 Wedding Day Gift for Bride from Groom