---
5 Tips for a Stress-Free Holiday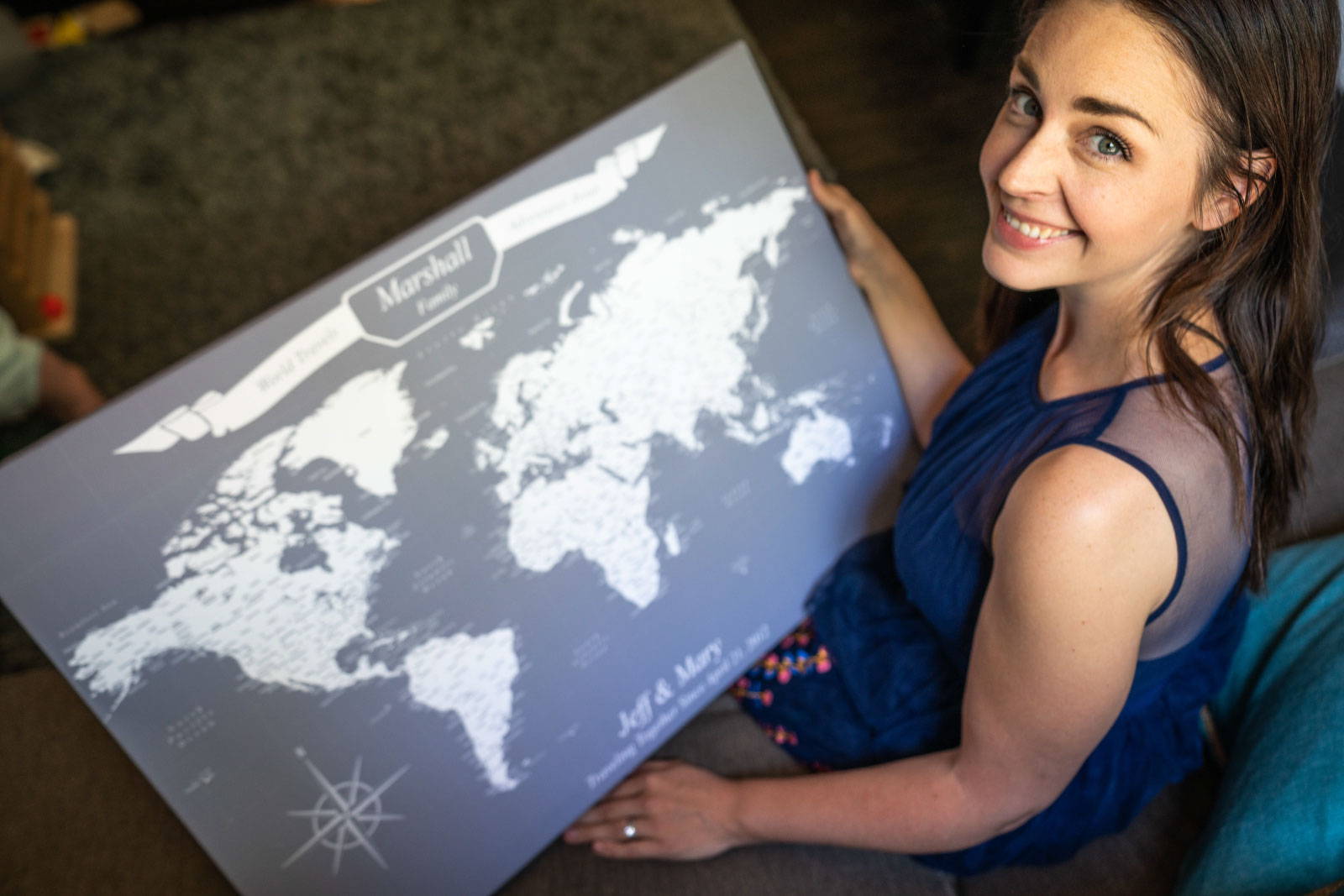 Ashley holding a Personalized World Push Pin Map  
If I could wave a magic wand and change one thing for our customers, it would be to take away the pressure they put on themselves to make a holiday or special occasion the best day ever.
It wasn't until 3 years ago that we started building a customer service team. Before then, I answered 100% of the messages we received from both potential and existing customers. As holidays neared, I would start batch cooking our dinners and lining up weekend babysitters to watch our son because I knew I would be needed. A lot. And in ways you wouldn't expect.
You see, people experience a lot of anxiety around certain holidays. For some, they bring up painful memories of lost loved ones. For others, having a gift to give on the exact holiday provides security when they feel less sure of themselves around a tough parental figure. And many of us have an idea of how a specific day "should" go - even when that idea isn't based in reality.
Combing through my experience as a personalized gift designer + my experience of exchanging thousands of customer messages, I've put together my Top 5 Tips for a Stress Free Holiday. These are the gold nuggets I go back to every time a holiday rolls around.
1. Reflect on past holidays. What worked? What didn't?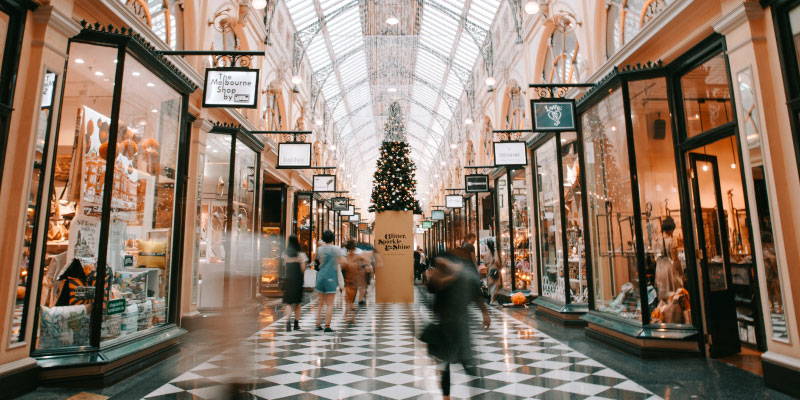 Before Eric and I became parents, we could easily push through any holiday. But now that we are responsible for the big emotions of little people, we knew we had to learn to set boundaries around these days. So we started thinking about past holidays. We talked about the things that went well, the things that didn't go well, and tried to figure out how we could simplify the particular holiday to make it more enjoyable for everyone. Our family motto is: Simplify to Amplify. Time and time again, the more simple we make an occasion, the better it goes. Simple works for us. Take time to reflect on the key element(s) that make your holidays better - and then implement more of that!
2. Set an intention for this holiday.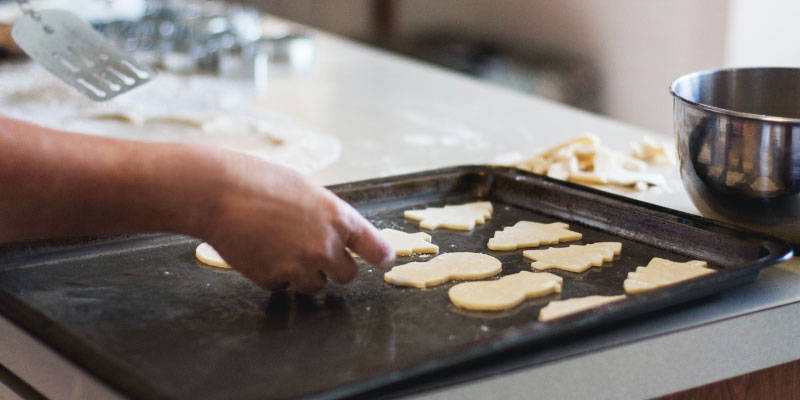 What's your goal for the day? Maybe it's to spend time with one person in particular. Or maybe the goal is to experience the day without getting frazzled. No intention is too small or silly. I use an intention like my roadmap for the day. I may get sidetracked, but without it I don't know where I'm going.
3. The thought really does count.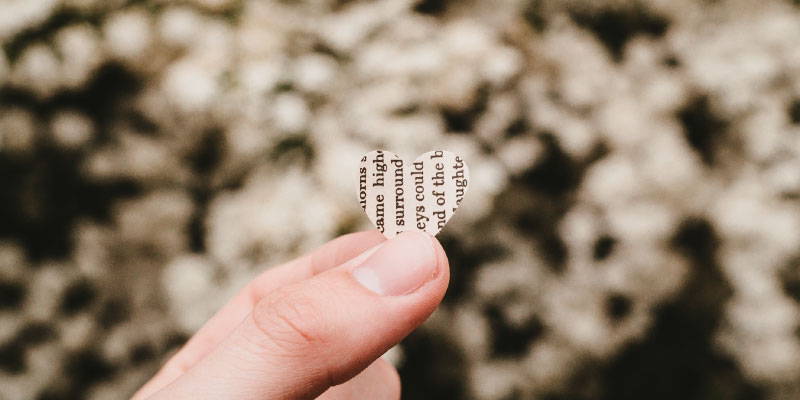 For starters, not everyone is a gift giver. There are many ways to express care and love without giving a tangible gift you can hold. And many people may prefer a different type of gift (whether that's an act of service or thoughtful words, for example). In our relationship, Eric knows that acts of service are very meaningful to me. For example, him organizing our pantry with baskets (that he measured to make sure they fit) is one of the best "gifts" he could give.

 

Also, keep in mind that we cannot control the reaction of others. Yet, the more thought you put into the gift you give, the greater chance you have of communicating what you really want to say (I love you/I *really* care about you/you mean a lot to me). Many customers have shared their experiences with us in gifting a Star Map print or Love Notes blanket, for example; and when they explain the meaning of the Star Map or say that the Love Note is their words, from their heart, people cannot help but cry or be overwhelmed with the love that they feel in receiving that meaningful expression.
4. The day we want to have may not be the day we will have.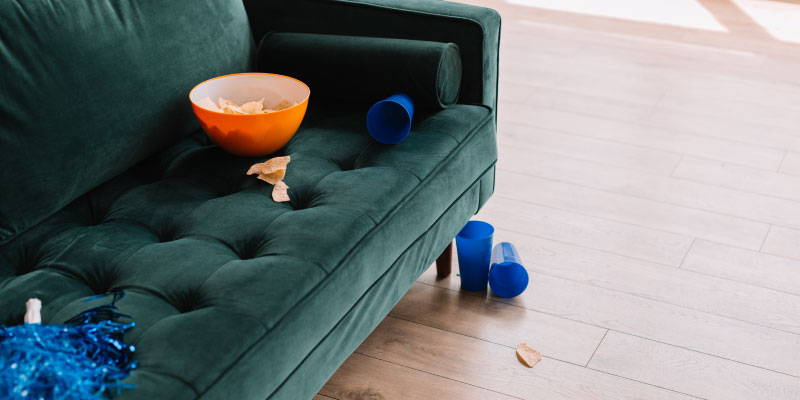 Photo by Phillip Goldsberry    
This is so important! We have great imaginations and it's easy to paint the picture of the Christmas morning you want or the summer barbecue you expect to have. But if you're open to letting go of your expectations, you may be surprised of the day you can actually have.
5. Stay grounded in the present moment.
Building on tip #4, if you can keep your awareness on what's going on versus what you wanted to happen, it can help ground your experience in the present moment. I enlist our 5 senses to help myself and our kids if one of us is having a hard time being "in the moment." What do you see? What do you hear? What do you smell? What do you taste? What do you feel?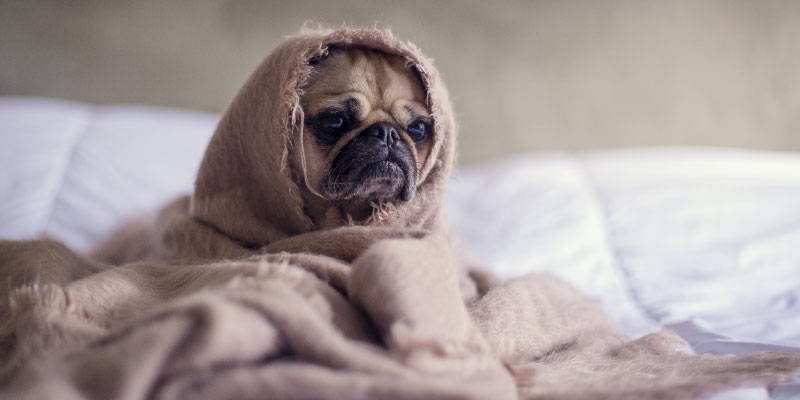 If the above tips aren't working and you're struggling (on a holiday or any day), put your hand over your heart and take 6 deep breaths. Breathing isn't something you think to do when you're overwhelmed, but that just means you need to do it even more.

 

If you think these tips are helpful, be sure to bookmark them for another day. Know someone who *really* needs to hear them? Send them a quick text with the link included. As they say, sharing is caring ;)